New & Noteworthy
PRISM applications due March 26 for Fall 2021
Mississippi State University's Public Relations & Integrated Student Media agency is now accepting applications. If you want to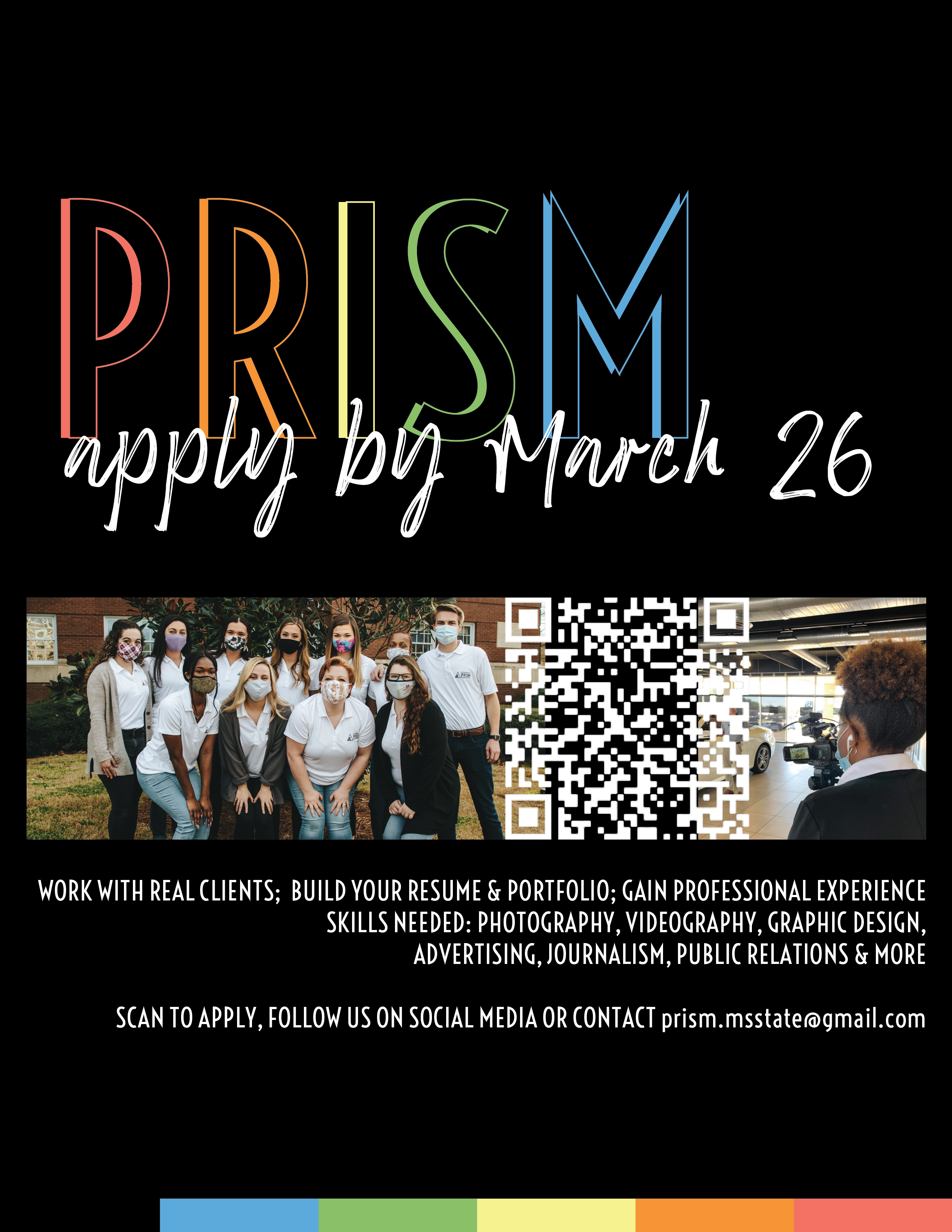 work with real clients, build your resume and portfolio, and gain professional experience, apply to PRISM by March 26. 
The agency is looking for students with videography, photography, graphic design, advertising, journalism and overall communication skills. To apply, talk to your advisor about how PRISM fits into your schedule, submit your resume and an online portfolio, and fill out this form: http://bitly.ws/bRze.
For more information, contact prism.msstate@gmail.com.