Awards & Honors
CO Administrative Assistant, Myra Keasler, wins MSU staff award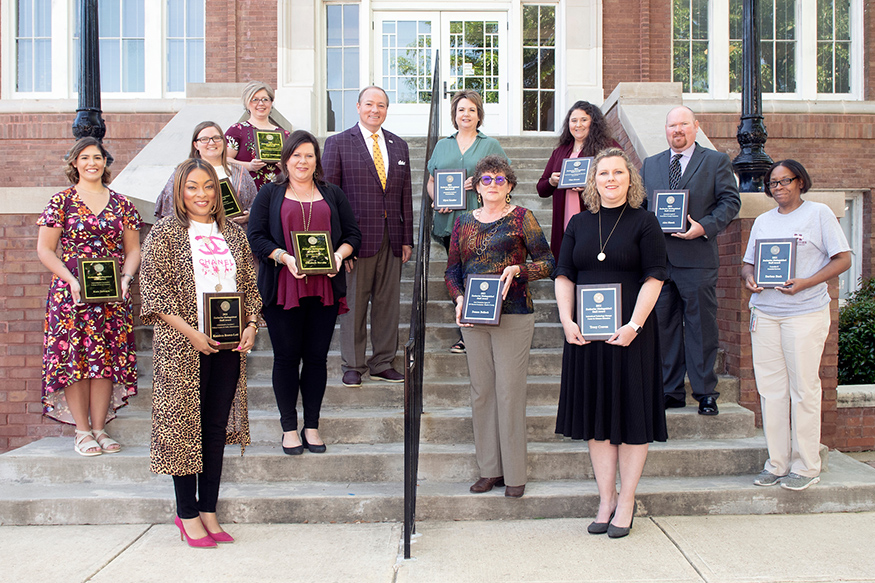 Mississippi State recently recognized employees, including long-time CO administrative assistant, Myra Keasler, for outstanding service with this year's Donald W. Zacharias Distinguished Staff Awards.
Presented Friday [May 7] during the university's virtual Staff Appreciation Day, the honors are a memorial to the university's 15th president. The annual event is organized by MSU's Staff Council.
During the online event, MSU President Mark E. Keenum congratulated and thanked this year's Zacharias honorees for "going above and beyond" to serve and excel.
"Mississippi State would not be the special place it is without you and your colleagues. Your efforts have kept our university growing, getting better, and making ever-greater contributions to our state and nation, and your hard work is deeply appreciated," Keenum said.
This year's Zacharias Distinguished Staff Award honorees included 12 winners. Keasler has served MSU for over 25 years. She started in April 1995 in the office of Controller/Treasurer where she stayed until January 2008. She started as an accounting assistant I, was promoted to accounting assistant II in 1996 and promoted to accounting assistant III in 1998. The Department of Communication was fortunate when she transitioned to McComas in January 2008 as an Office Associate. Myra was reclassified to Administrative Assistant I in May 2011.