Awards & Honors
Department honors Chambers, Knight and Seitz with annual awards
The Department of Communication at Mississippi State University recently announced the winners of faculty awards for 2021 recognizing excellence in teaching, research and service.
During the monthly department faculty meeting in April, Cheryl Chambers, Amy Knight and Holli Seitz were honored for their contributions to the department.
"I decided last year -- and the faculty agreed -- we could all use some good news and celebrate our colleagues as we close out the academic year," said Terry Likes, professor and head of the communication department. "After observing faculty teaching, and realizing we have excellence in the classroom, I wanted to recognize our faculty and add a $500 financial award for each winner."
Chambers, an instructor of 13 years in the department, received the 2021 Faculty Award for Excellence in Service.
"Cheryl Chambers excels and displays passion for her work with the Speech and Debate Team," Likes said. "Her service includes coaching, extensive travel and more. Her students excel in state, regional and national events. With Covid-19, many adjustments had to be made with the team as it pertains to travel and competition. She adapted to these changes and the team continued its success. She served on several committees including the search for a new communication instructor and the department curriculum committee. Off campus, she is a member of a regional forensics association and did some consulting work. She has been a leader in spearheading efforts for a new Speaking Center on campus, one that would mirror the efforts of the Writing Center."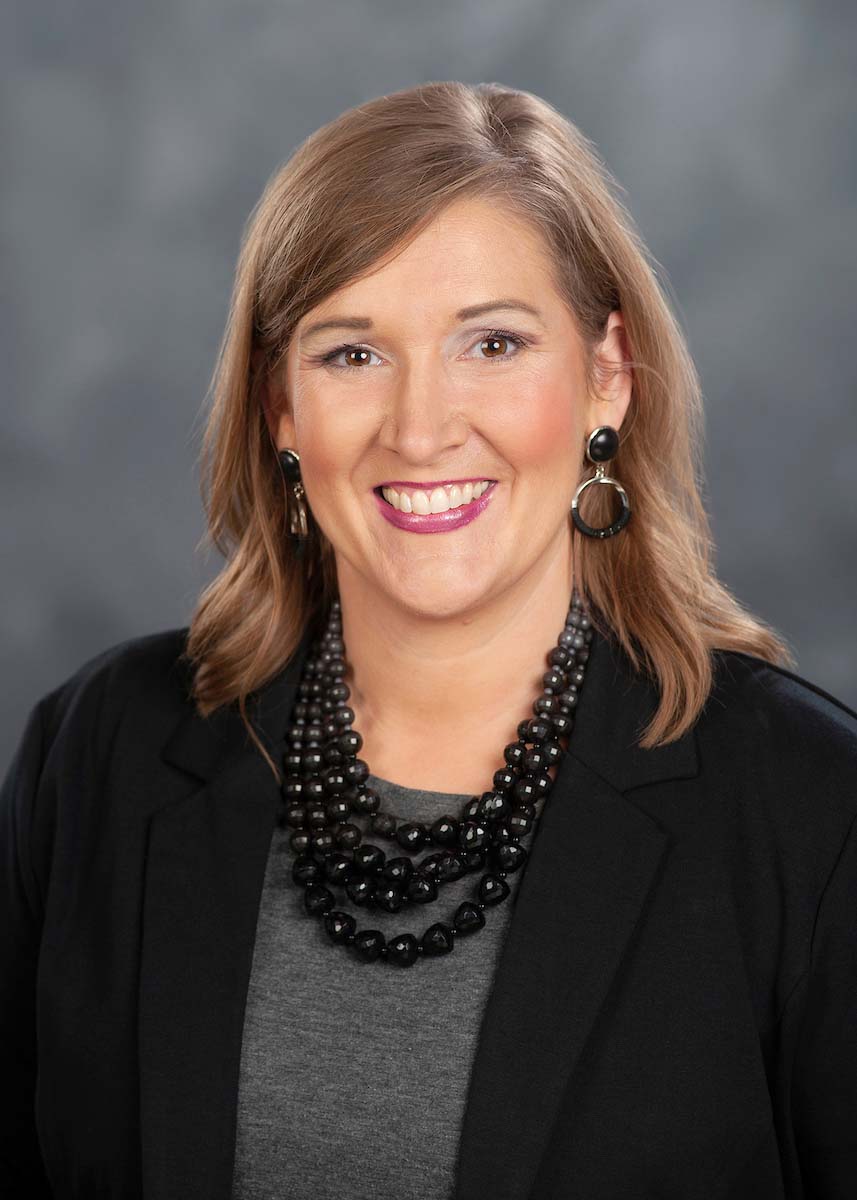 Knight, an instructor in the department for 12 years, received the 2021 Faculty Award for Excellence in Teaching.
"Amy Knight has been exceptional in the classroom for many years," Likes said. "I am happy we are able to honor her teaching in this way. In student evaluations of classes, Amy features exceptional scores, often 4,8, 4.9 or 5.0 -- on a 5.0 scale. She teaches a variety of courses, from Intro to Communication to Small Group Communication, to name a few. Amy Knight brings best practices and an enthusiasm to each class. I echo one student's comments: 'She dealt with having to teach during the pandemic very well.' Another said: 'I really enjoyed having her as a teacher; she was so genuine and you could tell she truly wanted the best for her students, especially during this time.'"
Seitz, an assistant professor in the department for five years, received the 2021 Faculty Award for Excellence in Research.
Likes said, "Holli Seitz has been doing an exceptional research in the fields of health communication and science communication. Despite the pandemic, she is one of the leaders in the department in manuscripts, grant proposals and conference presentations. This year, one manuscript was published, two were accepted and four additional manuscripts are either under review or being revised for resubmission. For conference presentations, as part of her ongoing research on prescription opioid misuse prevention messages, Dr. Seitz delivered a virtual presentation at the National Communication Association. She was involved in four funded research grant proposals submitted during 2020 and was asked to join the USDA-funded 'Growing Strong Schools, Families, and Communities' project as a health communication specialist. She is highly deserving of this honor."
Part of MSU's College of Arts and Sciences, complete details about the Department of Communication may be found at www.comm.msstate.edu.
MSU is Mississippi's leading university, available online at www.msstate.edu.
Sarah Nicholas | College of Arts and Sciences