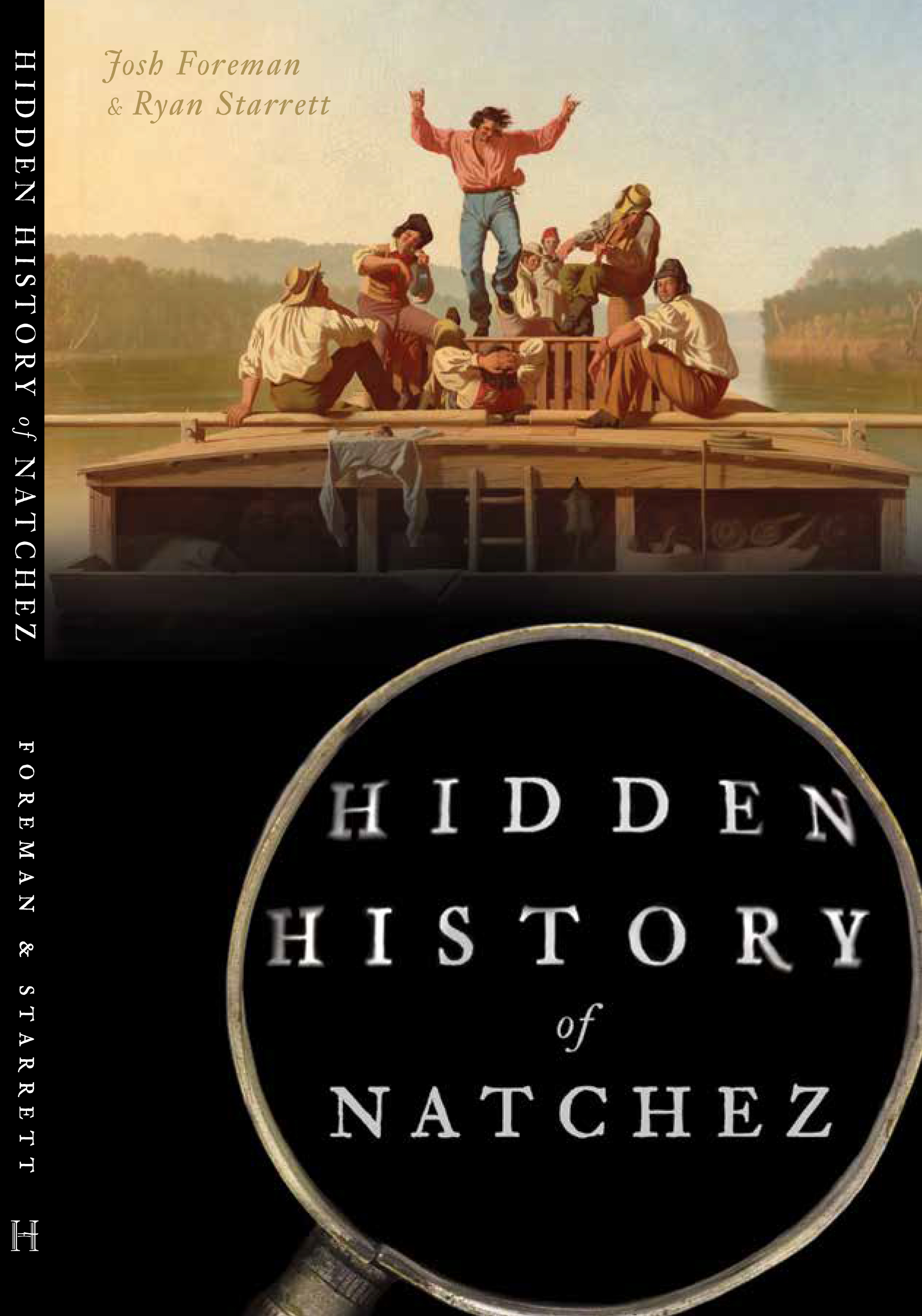 Hidden History of Natchez is the first of two History Press books by Josh Foreman and Ryan Starrett about one of the most important cities in early US history: Natchez, Mississippi.
Since prehistory, the bluffs of Natchez have called to the bold, the cruel and the quietly determined. The diverse opportunists who heeded that call have left behind more than three hundred years of colorful and tragic stories. The Natchez Indians, who inhabited the bluffs at the time of European contact, made a calculated but ultimately catastrophic decision to massacre the French who had settled nearby. William Johnson, a Black man who occupied a tenuous position between two worlds, found wealth and status in antebellum Natchez. In the wake of Union occupation, thousands of the formerly enslaved became the city's protective garrison. Join authors Ryan Starrett and Josh Foreman and rediscover the people who toiled and bled to make Natchez one of the most unique and interesting cities in America.
Josh Foreman is an instructor in the Department of Communication.
You can find the book at Lemuria Books online.