Awards & Honors
Mississippi State University takes "MAB Student Broadcaster of the Year" in both Radio and Television
Mississippi State University receives top honors at this year's Mississippi Association of Broadcasters 2nd Annual Excellence in Broadcasting Awards Ceremony, held April 2nd in downtown Jackson.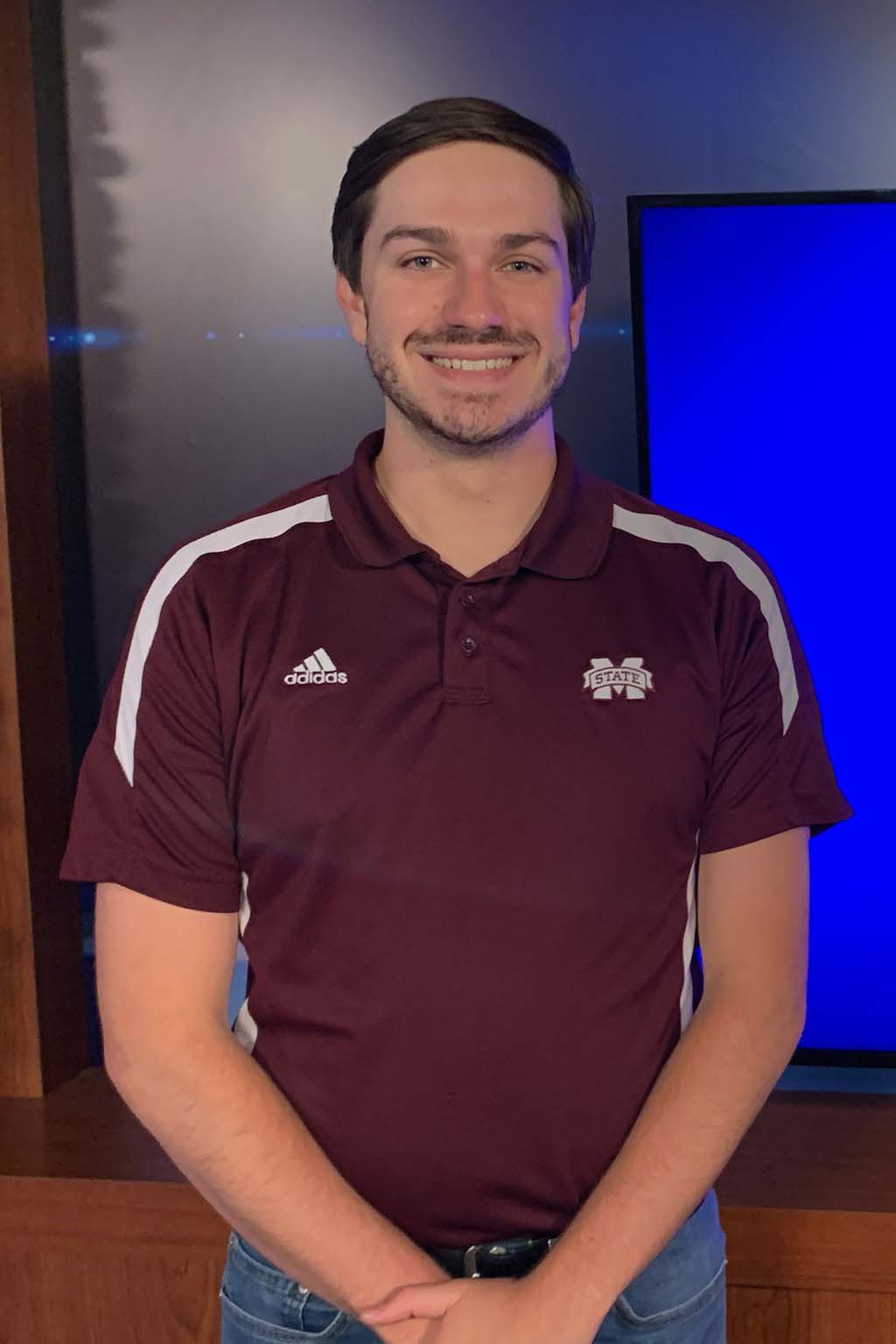 This year Ethan Foster, an MSU Communication graduate from Hamilton, Miss., was named Radio Student Broadcaster of the Year. Flora Dedeaux, a Communication major from Gulfport, Miss., received Television Student Broadcaster of the Year.
In addition, other first place awards include: 
-    Ethan Foster: for Best Radio Reporter, Best Radio Newscast, and Best Radio Story
-    Flora Dedeaux: for Best Feature Television Feature Story
Six MSU students placed as finalists in the categories of Best Radio Newscast, Best Radio News Story, and Best Television Feature and News Story.
"Watching our students step in front of the hard-working broadcast professionals in our state, and accept awards recognizing their hard work and effort, is a joyful moment for the faculty that have worked with them to hone their craft," said Chris Misun, MSU broadcast & digital journalism instructor.
Victoria Bailey, a first year broadcast instructor and former news reporter, accepted awards and finalist certificates for students who were unable to attend this year.
"It was almost an emotional night for me," said Bailey. Throughout the semester we instructors have the privilege of seeing the students develop their story ideas, work tirelessly to bring them to life and now they are reaping the benefits of their hard work and dedication to storytelling. I am so excited to see what these talented folks have instore for their next stories."
Full list of MSU Student Awards and Recognition:
Radio Student Broadcaster of the Year: Ethan Foster
Television Student Broadcaster of the Year: Flora Dedeaux
Radio – Newscast:
1st: Mississippi State University – WMSV News Update- Ethan Foster
2nd: Mississippi State University – WMSV News Update- Jada Evans
3rd: Mississippi State University – WMSV News Update- Ethan Foster
Radio – News Story:
1st: Mississippi State University – A Performers Heart-Ethan Foster 
3nd: Mississippi State University – Maroon Volunteer Center-Jada Evans
Radio – Radio Reporter:
1st: Mississippi State University – Under the Microscope- Ethan Foster
Television – Feature Story:
1st: Mississippi State University – Wienermobile Comes to Starkville- Flora Dedeaux
2nd: Mississippi State University – Home Winterization-Sadie McKnight 
3rd: Mississippi State University – Bully's Closet and Pantry- Madison Williams
 
Television – News Story:
2nd: Mississippi State University – Vaccine Mandate- Mary Alex Anders
Television- Newscast:
2nd: Take 30 News Broadcast