Awards & Honors
MSU Speech & Debate Council wins multiple awards throughout season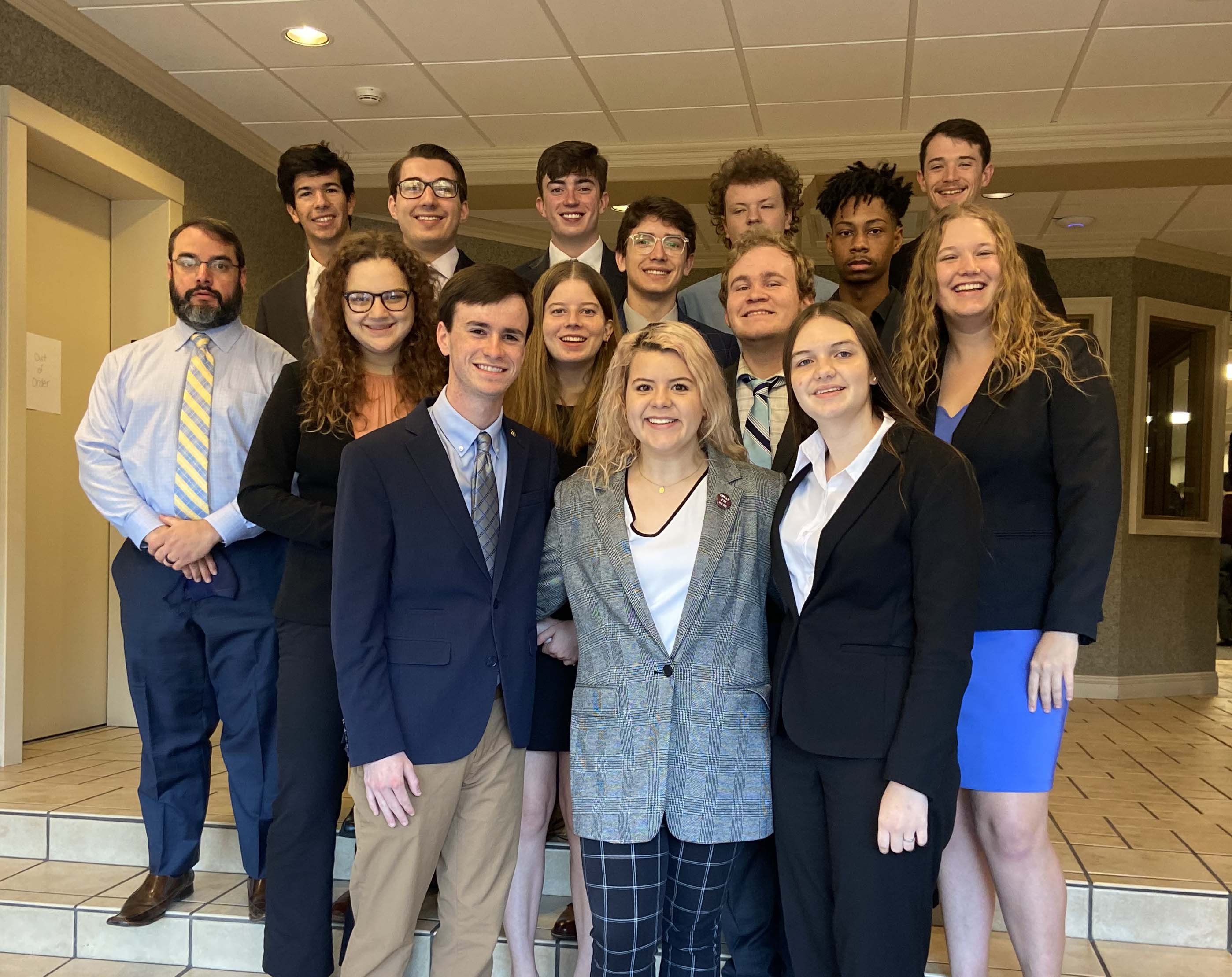 MSU's Speech and Debate Council has had a successful season. The debate team won 2nd place sweepstakes in 3 tournaments and 1st place in two tournaments, including the regional championship.
Last year's national champion, Mia Robertson, continued her success as a finalist in the Varsity division and champion twice.
In the Professional division, Tyler Melvin was a finalist twice, and Ryan Jarratt was a finalist once.
In the Junior Varsity division, Luke Chaney was champion once and Hannah Daniels was champion twice.
Finally, in the Novice division, Lindsay Culpepper was champion three times.
In addition to these accolades, the debate team also had top speakers over 25 times, five of those times being first speaker in their division.
On the speech side, Matteo Mauro advanced at almost every tournament, winning 1st place three times in After Dinner Speaking. He has also secured an invitation to AFA, a prestigious national tournament, held at the University of Nebraska at Lincoln.