Awards & Honors
Faculty members, PRISM students win SPRF Awards
Two Communication faculty members won several awards at the Southern Public Relations Federation Conference for their work with the MSU College of Arts & Sciences. Public Relations students also won multiple awards for their work with various organizations.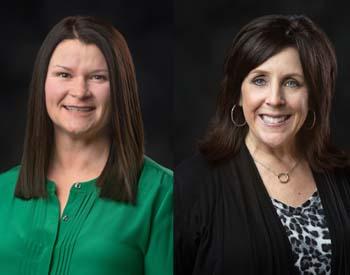 Kelli Anthony and Karyn Brown, communication instructors, along with the full Arts & Sciences communication team, won three Awards of Excellence for Vision Magazine 2022, Vision Podcast and Vision TV. The A&S communication team also received a Lantern Award for the overall Vision branding campaign. The communication team consists of Karyn Brown, Kelli Anthony, Sarah Nicholas (communication alumna) and Sam Kealhofer.
Zoie Henson, former departmental public relations intern, won an Award of Excellence for her work on the 2022 Department of Communication Annual Report.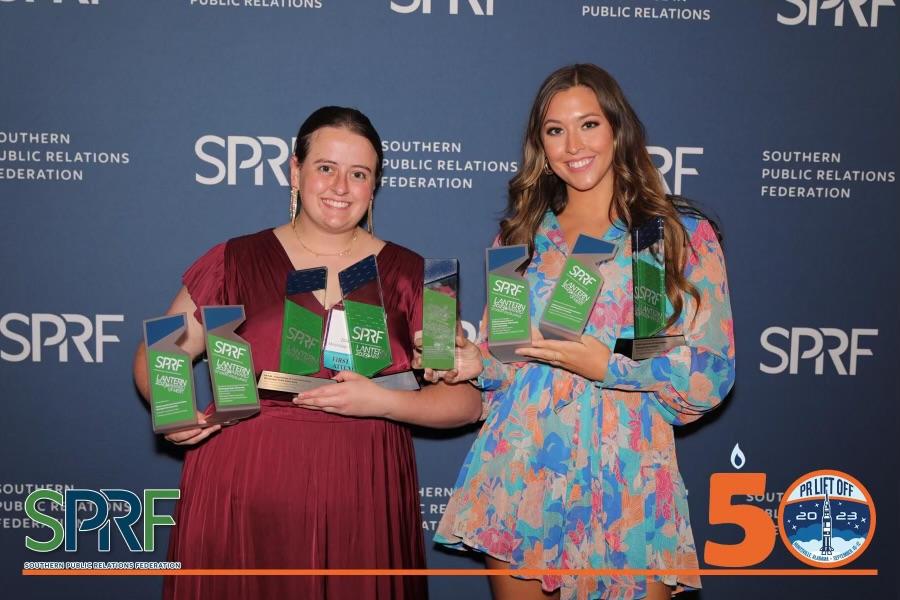 Public Relations Integrated Student Media Agency students won multiple awards for their agency work. See below for a full list of awards.
William A. Taylor/Best of Student Entries: Special Events, Lights, Camera, ACTION! Lighting Up the Magnolia Independent Film Festival;; Lucy Trew, Sydni Vandevender, and Derrick Lewis II
Lantern Award: Social Media Management, The Magnolia Independent Film Festival: A Special Bloom at 25; Laken Laird, Josh Riggs and Lydia Palmer
Lantern Award: Special Events, Lights, Camera, ACTION! Lighting Up the Magnolia Independent Film Festival; Lucy Trew, Sydni Vandevender and Derrick Lewis II
Lantern Award: Digital, Office of Prestigious External Scholarships: Posting with Prestige
Award of Excellence: Campaigns, The Speaking Center: Making it Public; Elly Lamb, Sarah Colvert and Georgia Caparos
Award of Merit: Advertising & Publications, Department of Geosciences Out of the Stone Age; Savannah Munn, Emma Dotson and Emerson Borgelt
Award of Merit: Potpourri, Story State: Crooked Letter Tales; Caroline Dewberry, Zoie Henson, and Hannah Whalum