Student Spotlight
Alena Read Sowell
by: Caroline Dewberry, PR student intern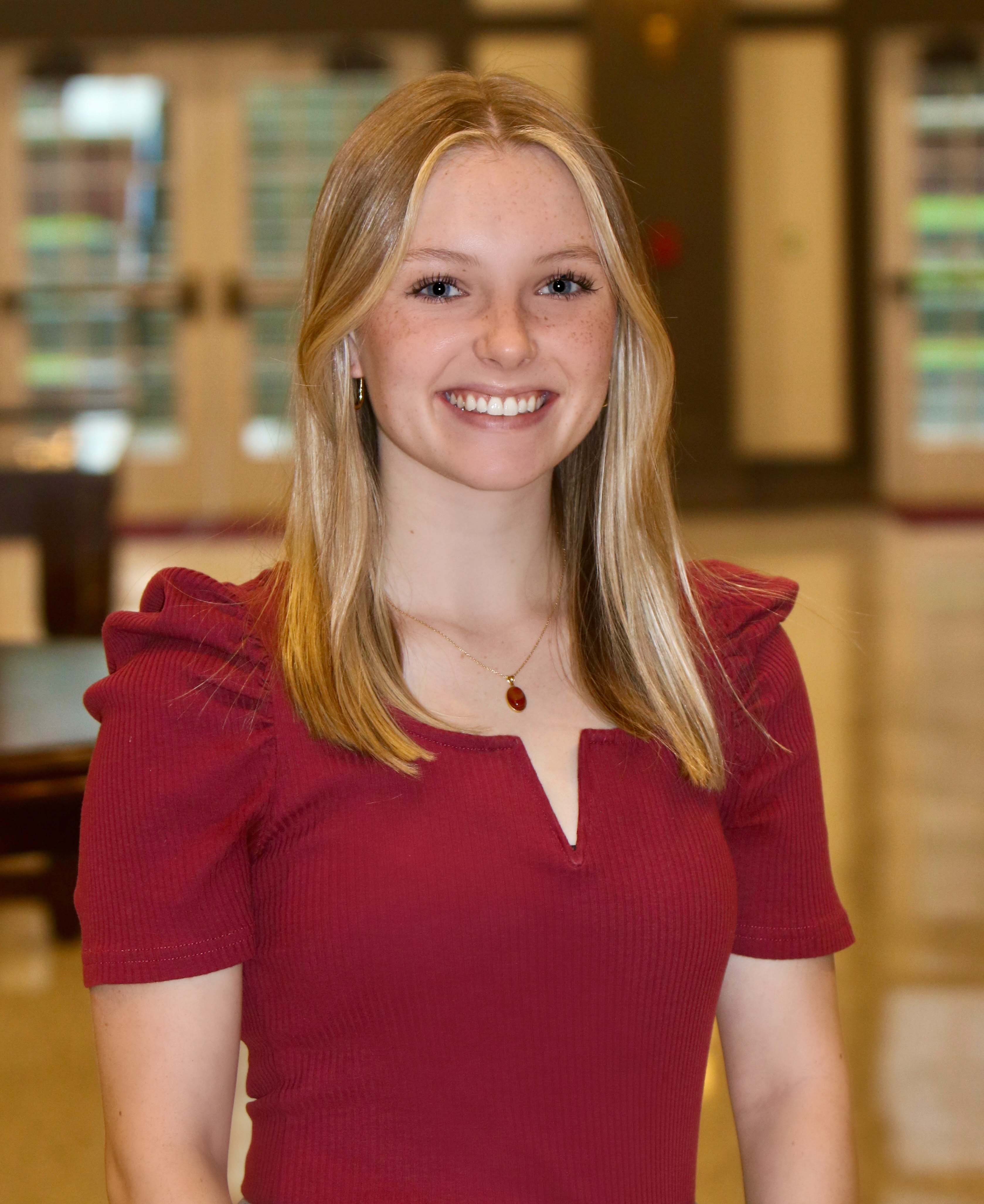 Alena Read Sowell is a senior from Spring Hill, Tenn., majoring in communication. Sowell's communication concentration is communication and media studies. She is involved in Theatre MSU, Delta Gamma Sorority, serves as a tutor for the Center for Academic Excellence and is a student worker for College of Arts and Sciences Dean's Office. In the future, Sowell would like to become a public information officer.
Read was nominated by her professor Pete Smith, who said "I nominated Alena Read because she is such a bright and accomplished student. I would put her in the top percentile of students I've taught—and that's saying a lot, because I think we have an amazing group of students in the concentration—and I've heard similar things from her other CMST instructors. I'm hoping that Alena Read will go to graduate school in communication because that is exactly where she belongs."
Why communication?
I chose communication because I love how my major can tie into so many different areas of life and has never limited my interests. 
Best memory in the Department?
Participating in Theatre MSU's immersive production of A Midsummer Night's Dream
Advice for incoming communication students?
It is easy to become overwhelmed by the future or focus too closely on schoolwork, but this time will shape you forever. Don't let anything get in the way of making memories. 
Best advice you've received from a professor?
Communication has so many different areas to study. If you find something that interest you, then never stop learning about it. 
Favorite class?
Small Group Communication
If you were singing karaoke, what song would you pick to sing?
My karaoke song would be Misery Business by Paramore because I love the nostalgia of Paramore as well as the talent of Hayley Williams. 
If you could only eat one meal for the rest of your life, what would it be?
I would eat pasta every day for the rest of my life. 
What's the most interesting thing that you've read, watched or listened to lately?
The most interesting things I have watched recently are documentaries. I am a true crime fanatic and any true crime documentary or docuseries on Netflix is very interesting to me. 
If you didn't have to sleep, what would you do with that extra time?
If I didn't have to sleep, I would use that extra time to read as many books as I could.