Alumni Spotlight
Allyn Wamble
by: Spencer Smith, PR student intern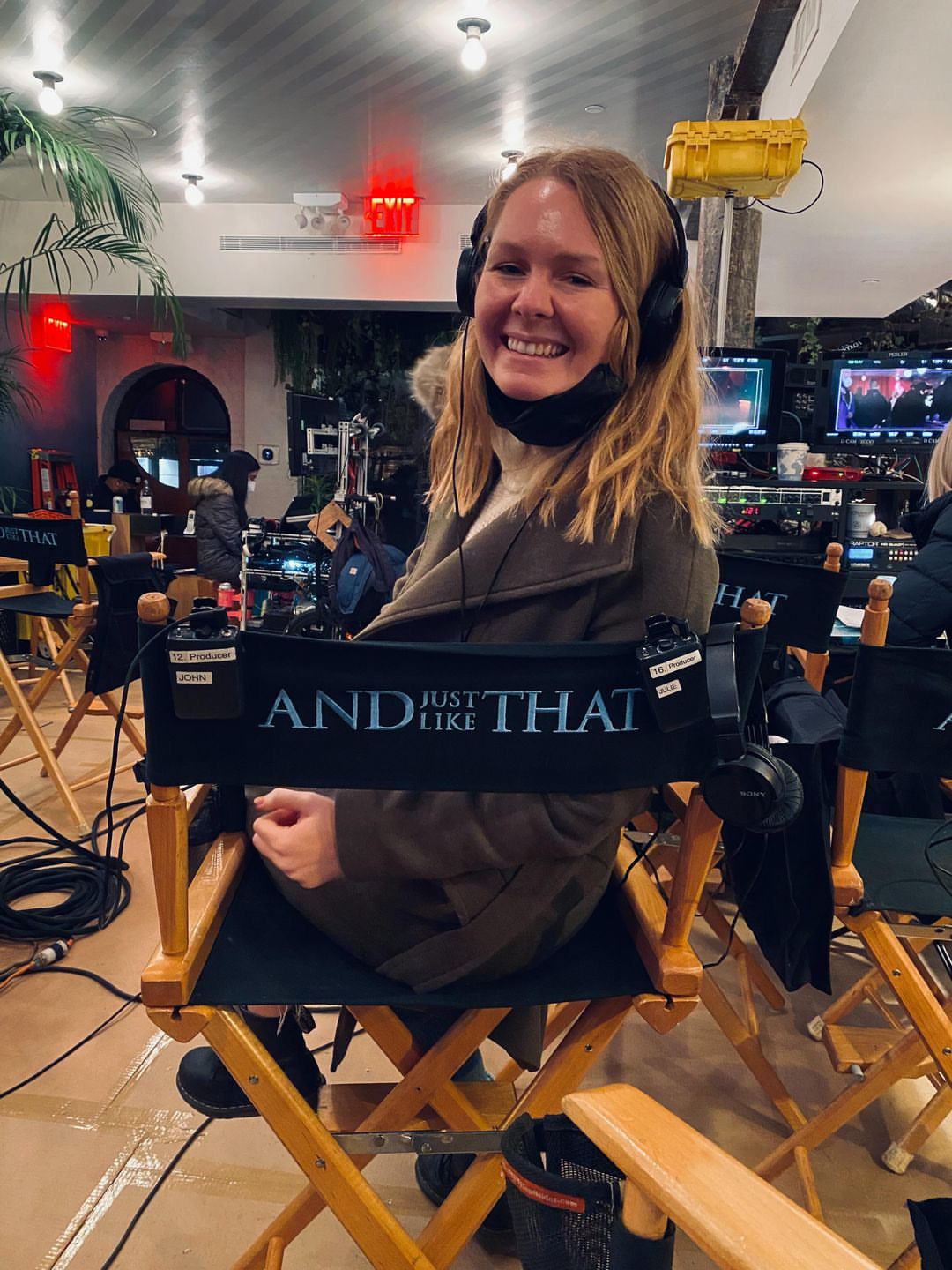 Allyn Wamble received her Bachelor of Arts in communication with a concentration in theatre in 2015 from Mississippi State University.
Wamble grew up in West Point, Miss., and after receiving her degree, she moved to New York City to work as a casting associate at Grant Wilfley Casting in Manhattan.
 
Daily responsibilities for Wamble include, casting background extras, coordinating fittings, shoot days and covid testing for background extras who fit the specific look and criteria for the project.
Wamble shares that when preparing for the job search, students should interview as much as they possibly can.
"The more you interview the easier it gets, and you might end up loving a company that you would have never even considered."
An important piece of advice Wamble has for students during their job search is for students to be kind to themselves.
"Being sincere in showing interest in the specifics of the work and being open to learning what the company has to offer goes a long way. It is also important to give yourself some grace during the job search/interview process. You aren't going to be the right fit for everyone. Someone else might have a better connection to the company. You are going to have a bad day. Things happen that are out of your control, so be kind to yourself."
 
Favorite memory as a communication student?
There are too many to detail, but there were plenty of fun days and nights putting together some Theatre MSU productions. I met some wonderful people and made some amazing friends through Theatre MSU. I'm proud that I got to be a part of that rag-tag unique bunch of students, and honestly it felt like we were the Breakfast Club. You can't get a more iconic movie reference for your life than that. Who doesn't want a little bit of their life directed by John Hughes?
 
Favorite communication class you took and why?
Directing. It introduced me to one of my favorite playwrights and now film directors, Martin McDonagh. 
Most valuable lesson learned from the communication department?
You have to put forth the effort to get the most out of your experience. The more involved you are the more memories you make. 
Any funny stories from your time in McComas?
All I'll say is what happens at McComas stays at McComas. 
Favorite communication professor and why?
John Nicholson. He has such a dynamic personality and made every single class interesting fun no matter the topic or how early it was. I still think about his classes to this day. That man also has an amazing talent of remembering his students. 
What are you passionate about?
Stories. I have always loved reading, watching, and listening to stories whether its fiction or reality from family or from outside sources, so being a part of bringing stories to life professionally is just icing on the cake for me.