Student Spotlight
Ben Shannon
By: Zoie Henson, student PR Intern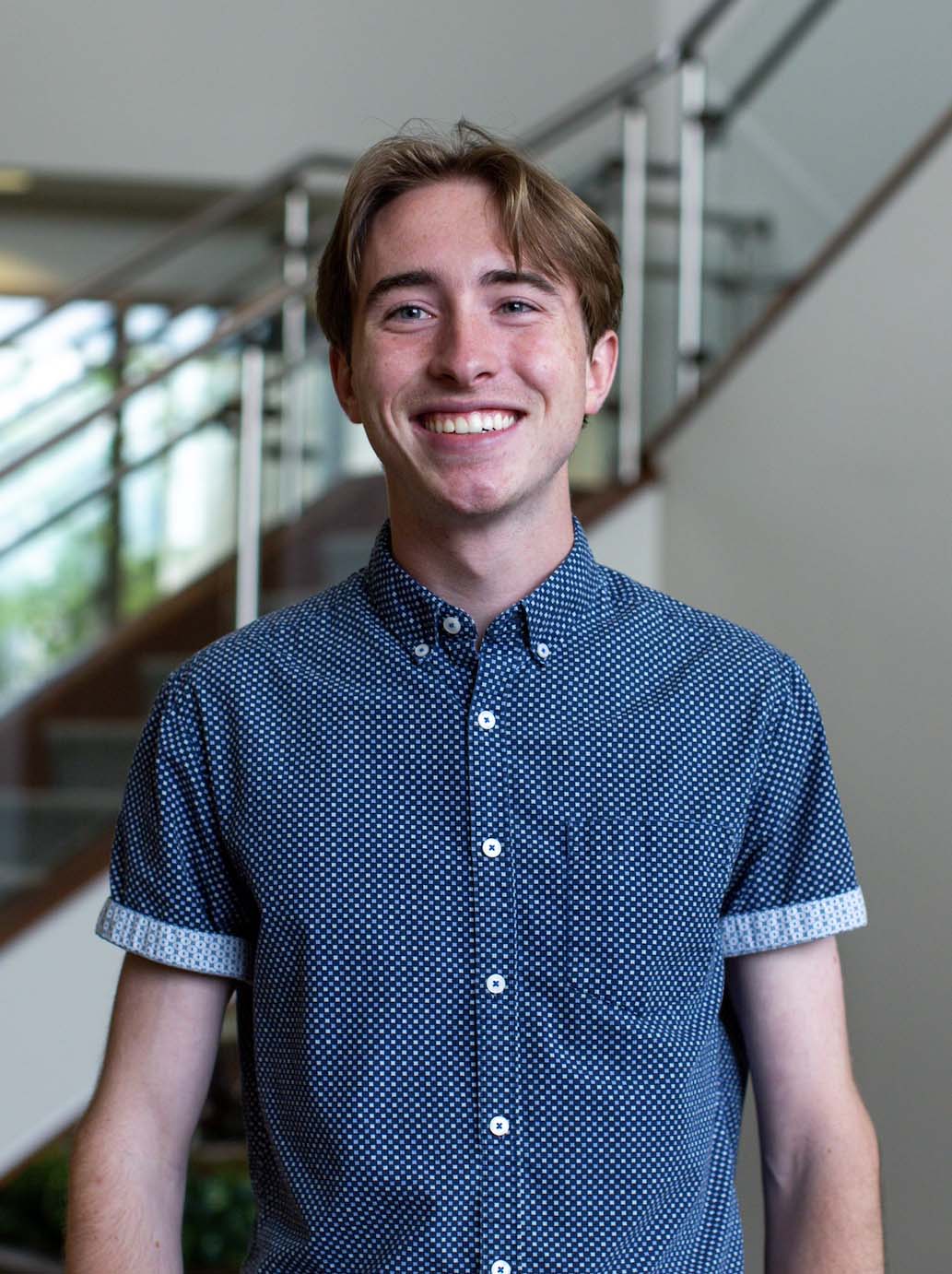 Ben Shannon, a junior communication major concentrating in broadcast and digital journalism, is a native of Fort Walton Beach, Fla. Shannon is heavily involved in Hail State Productions and MSU's Fellowship of Christian Athletes and would love to work in video production, specifically creative video for sports.
Shannon was nominated by his professor Chris Misun, who said "Ben displays a strong desire to learn more about the broadcasting field. He is involved with HailState Creative outside of class as well as working with video production at his church. Ben has great potential to be a skilled video production specialist when he graduates."
Why communication?
I love cameras and broadcasting sounded like something that I'd enjoy.
Best memory in the Department?
My best memories come from the friendships I have made in my classes. There are people I got to know my sophomore year of college that to this day I plan my schedule with so we can continue to take classes together! There's a special bond in the friendships you make in this department, and I am very thankful for how tight-knit the community is.
Favorite project you've worked on?
Chris Misun's Advanced TV Production class has been fun. I enjoyed going though the production studio and getting to produce our own news show.
Best advice you've received from a professor?
Hulu/Netflix subscriptions are a waste of money!
What's had the greatest impact on you at MSU?
Hail State Productions has impacted me the most at MSU. Before Hail State Productions, I was interested in video, but not very good. I learned so much more that I thought I would and that has allowed me to pursue a career in video.
Favorite part of MSU?
The professors really want you to succeed, and it shows. I feel like I can always go to them with questions, and I know I won't be bothering them.
Any internships?
Yes! I've interned with Hail State Productions, creating content for social media and video boards for athletics. I'm also an intern for MSU Fellowship of Christian Athletes which I love. Such an amazing opportunity to spread the name of Jesus Christ through MSU athletics.
Greatest passion?
I love storytelling. Whether it's through photography or videography. I think there's so many opportunities to tell stories that can change people's lives
What's the most interesting thing that you've read, watched or listened to lately?
"The Ruthless Elimination of Hurry" by John Mark Comer. It changed my whole semester, but probably also my life.
If you didn't have to sleep, what would you do with that extra time?
Astrophotography!