Student Spotlight
Bethany Deuel
by Zoie Henson, PR Student Intern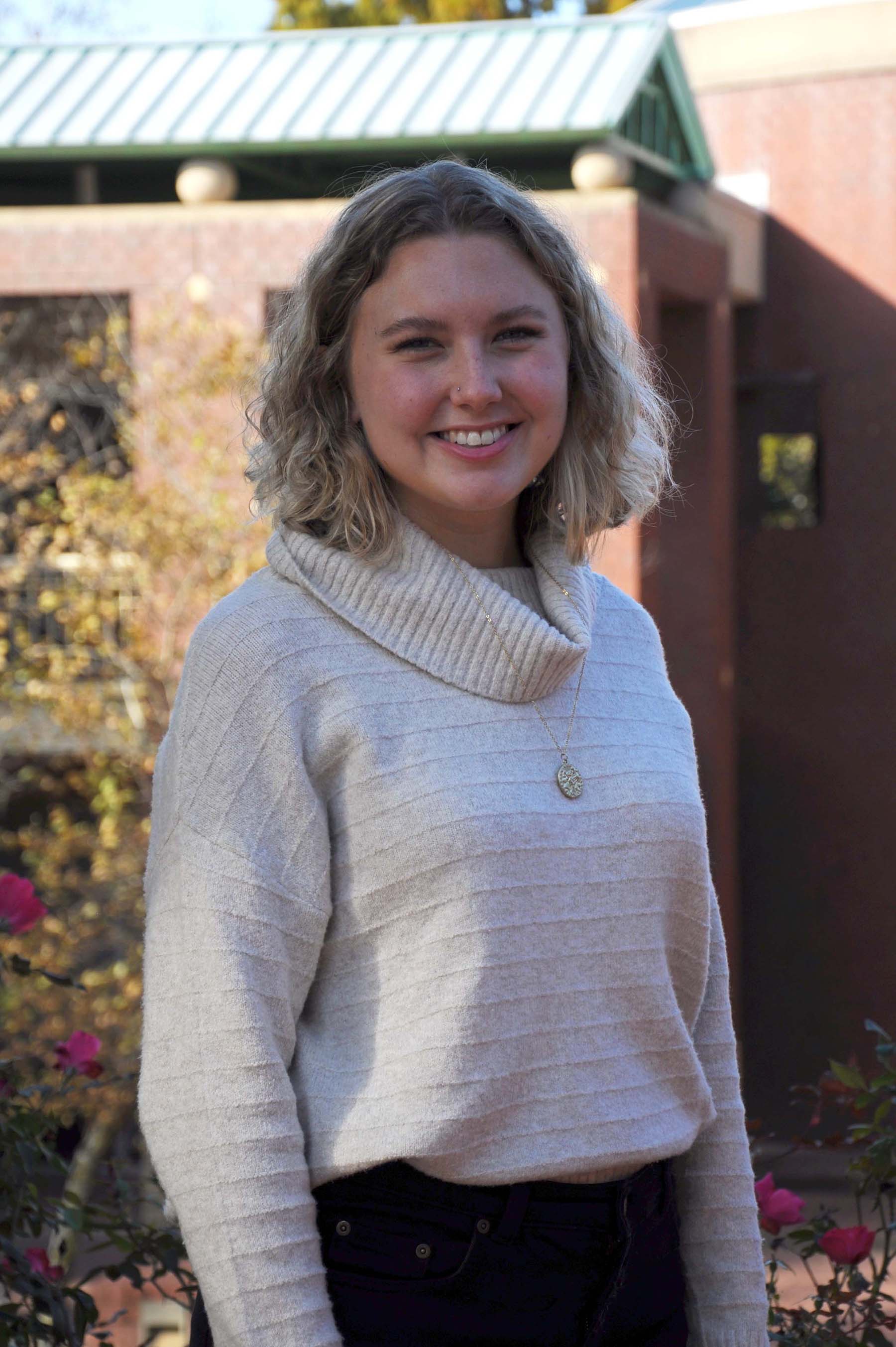 Bethany Deuel is a senior majoring in communication with a concentration in public relations from from Hoover, Ala. Deuel currently serves as a Roadrunner for the university and is involved in the Reformed University Fellowship. After graduating, Deuel wants to work in communication in a university setting or in a non-profit. She says that she wants to help whatever organization she works with to express who they are in the best way possible. 
Deuel was nominated as a spotlight by her internship supervisor, Emile Creel, who said, "Bethany has been my intern at the Social Science Research Center since January 2021. She's completed great work, handled herself professionally in interviewing researchers and staff, and aided me in graphic design needs for our social media and website."
Reason for choosing communication?
There are so many reasons here. I knew it was something broad that I could use in a variety of ways. Becoming a more competent and professional communicator through verbal, non-verbal, print, digital, etc. channels is so important. PR is something that we see every day, but no one notices unless it's done wrong! I love the idea of being able to represent my company or organization to the world as well as use my communication and creative skills in my career!
Best memory in the Department of Communication?
I took News Writing in the Spring of 2020 when COVID first hit, and our lab group had so much fun during our online meetings. Everyone would always bring their cats!
Best advice you've received from a professor?
Know who you are. The most important thing you can do as you start your career is to know who you are, what your skills are, and what you want!
Describe your internships
I have an incredible internship working in the communication department at the SSRC. I get to interview researchers on their projects and write stories, make Instagram graphics, make updates and improvements on the website, and help create any other print or digital materials needed. I love getting to put my skills to use and help showcase the work being done here! It's taught me a lot about what I would like to do post-grad.
If you could only eat one meal for the rest of your life, what would it be?
Any kind of sushi. Its tasty, and I never get tired of it!
Most interesting thing you've read, watched or listened to lately?
I'm currently listening to a podcast on the Mars Hill church scandal, and it's been super engaging!
If you didn't have to sleep, what would you do with that extra time?
Honestly probably just spend more time with my loved ones! I am a huge extrovert and get lots of energy from those around me. It really weighs me down when my schedule gets packed, and I don't have time for that anymore!