Alumni Spotlight
Brandon Roten
by: Spencer Smith, PR student intern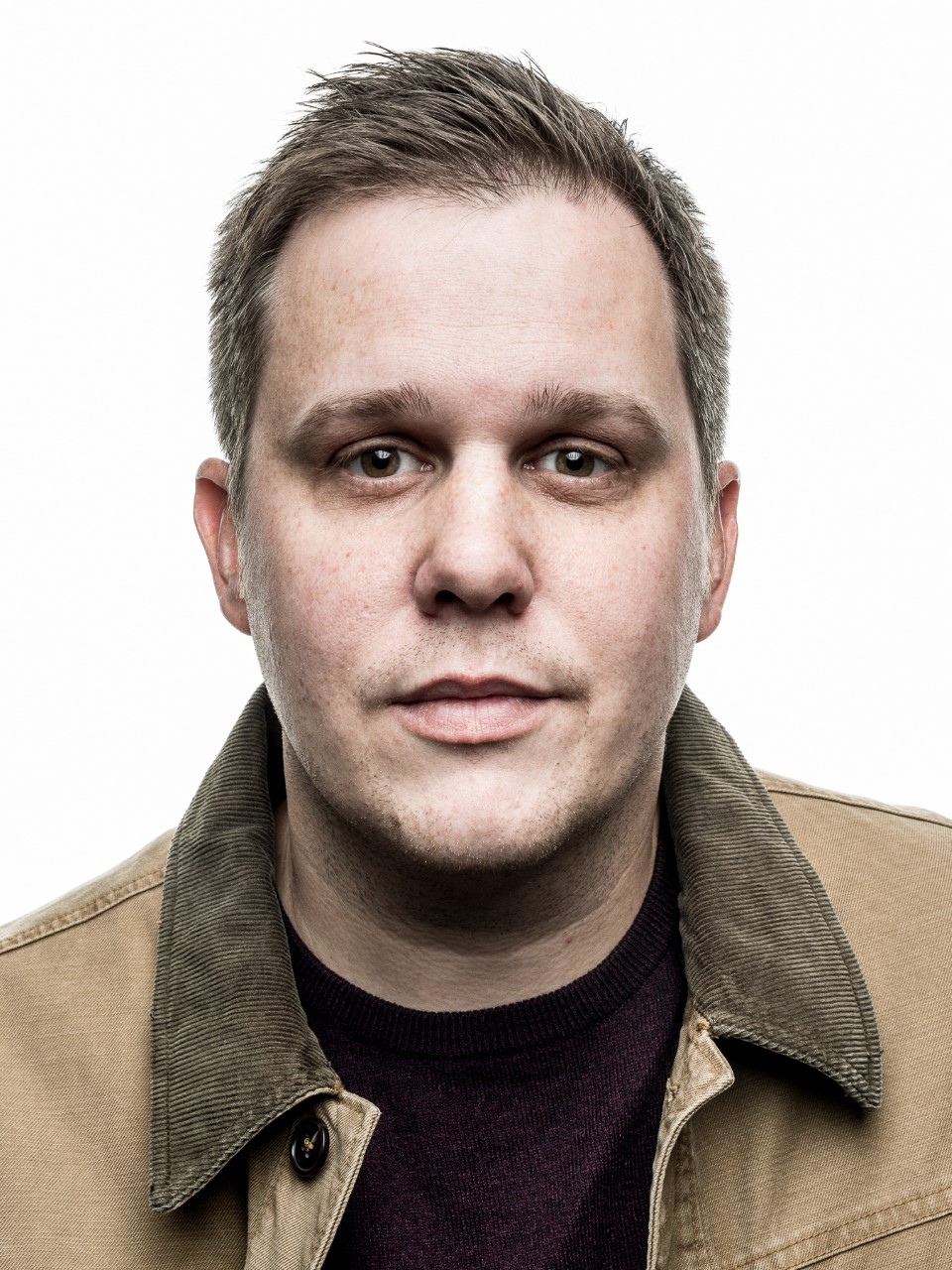 Brandon Adam Roten received his Bachelor of Arts in communication with a concentration in broadcasting in 2003 from Mississippi State University.
Roten grew up in Olive Branch, Miss., and after receiving his degree, he moved to Little Rock, Ark., where he worked for eight years before returning to Mississippi where he now works as a freelance editor with clients across the country. 
Daily responsibilities for Roten vary day to day, but his responsibilities usually include, communicating with directors, agencies and production companies to creatively piece footage together to tell stories for brands and filmmakers.
Roten shares that when preparing for the job search, students should change their mindset to stand out from other applicants.
"If you're looking for your next thing, for when you graduate, study the people and jobs you aspire to, and laser focus yourself in that direction. Don't let geography, comfort or self-doubt keep you from applying for work that takes you in the direction of your goals. I think these are mindsets more so than tips. So, maybe my tip is to have a different mindset than everyone you're competing against when you graduate."
An important piece of advice Roten has for students during their job search is for students to be comfortable about who they are and what they can do.
"Being comfortable with yourself and truthful about who you are and what you can do opens the doors to situations you're capable of handling and therefore gives you the opportunity to get in, do the work, learn and excel. In my world each job is supposed to be a "get in, do the work, learn and excel to the next step" type situation."
Favorite memory as a communication student?
Because I had a broadcasting emphasis I was given the opportunity to help ESPN on football game days. My favorite memory was standing in the middle of the football field holding cable for ESPN next to Lou Holtz, when he was the coach of South Carolina, during the National Anthem for the very first nationally televised college football game on TV after the 9/11 attacks. My job is all about human emotion, and that was a very emotional moment for the entire country, and I got to be a part of it.
Favorite communication class you took and why?
I believe it was called Television Production. It was my favorite because I got to edit every time we had class.
Most valuable lesson learned from the communication department?
Hard work matters. You get out what you put in.
 Any funny stories from your time in McComas?
In class at McComas...nothing comes to mind as particularly funny. However, I was invited to a pancake dinner at the DG house by a fellow Broadcasting emphasis classmate. She was always so nice to me and extended the invitation to me and a buddy of mine. I was very out of place in that environment. Remember, I love telling stories in a dark room, and greek life wasn't really in my field of view. I went to this pancake dinner and proceeded to nearly burn the DG house down when my napkin caught fire from a candle on the table and flew away from my grasp. I had to quickly get up and start stamping out the flames from multiple little fragments of napkin that had flown in different direction. That was pretty funny since I did not actually burn down the place. It might not be funny if I had.
Favorite communication professor and why?
I really enjoyed Kevin Ivey and Karyn Brown because they were the instructors that taught the classes that I really looked forward to participating in. I haven't kept up with Kevin much, but he gave me some great advice as a student. He once told me I needed to learn to take breaks and not always work. He said one way or another you'll have to stop. Either you learn to stop from time to time or your body will force you to. That was wisdom that's hard for a 20 year old to fully understand. Karyn, of course, was great because she was actually doing the job she was teaching. I loved knowing what was being taught was from actual, real world, recent experience. After college, she kept up with me from time to time and supported me and my family during some tough days when life was throwing us curveballs in the form of my daughters pediatric cancer diagnosis. That meant a lot.
What are you passionate about?
First and foremost, I'm passionate about having a wife, a daughter and a son that are more important than me or any career goals. Jobs come and go. What I do is here today and gone tomorrow. You don't ever want that to be the case for your family. That's a lesson my daughter's pediatric cancer journey taught me. After that, I'm super passionate about experiencing things that aren't normal for me. New tastes, new experiences, new people. I have the ability to focus on one thing for a very long time. I'm super patient and can be singularly focused. I love when I can add experiences and relationships to my life that allow me to draw upon them as inspiration for better story-telling.