Alumni Spotlight
Camille Scales Young
by Abbie Kate Hancock
Camille Scales Young, originally from Shannon, Miss., received her Bachelor of Arts in Communication with a concentration in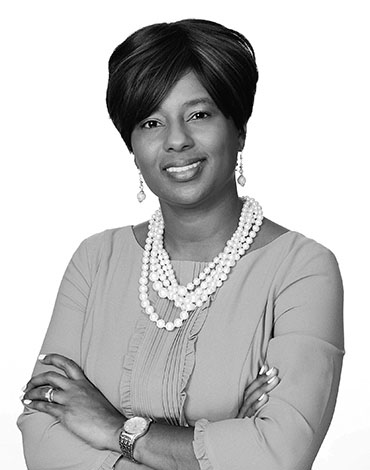 Communication Studies from Mississippi State University in 1994. After finishing her undergraduate degree, in 1996 Young earned her Master of Science in Agriculture & Extension Education with an emphasis in Public Policy from MSU. 
Today Young serves as the Principal & Director at Cornerstone Government Affairs in Jackson, Miss. Cornerstone is a full-service, bipartisan consulting firm specializing in federal and state government relations, public affairs and strategic communications and advisory services.
Young discovered her interest in the political arena after serving as an intern in Washington, D.C. on Capitol Hill. She took a chance, learned something new and became intrigued with pursuing a career in government affairs. While in her undergraduate degree at MSU, Young also interned at a regional newspaper for a summer.
Young describes her work environment as ever-changing and progressing. 
 
"No day is the same! I work in public affairs for a wide variety of clients. My days consist of lobbying elected officials, coordinating public relations efforts and meeting a multitude of needs for the people who have contracted the services of our firm," said Young.
For undergraduate students looking into the internship and job field, Young encourages students to never be afraid to push the limits. From her experience, she learned to do her homework by doing research on the company, what they stand for, their history, business goals, and making sure it is a place you can be proud to work at.
"Even if you don't have experience in an area, go for it and push yourself to learn new things," said Young. 
Favorite memory as a communication student?
The ability to be in a smaller environment and have so many classes with the same people. 
Favorite communication class you took and why?
Nonverbal communication. It taught me how to control my nonverbal actions and also how to decipher the nonverbal cues given by others. I use those skills every day in my work.
Preparation for graduate school and the workplace?
I received an excellent foundation from the MSU Communication Department. The department strengthened my academic abilities, taught me how to work through any number of situations and encouraged me to expand my horizons. 
Favorite Communication professor and why?
Dr. Sid Hill pushed us! But he also allowed us to be college students and use some of our antics as learning experiences. Also, Dr. Jere Littlejohn and Dr. Mike Couvillion were fantastic professors.