Student Spotlight
Corin Davis
by: Greta Allen, PR Student Intern
Image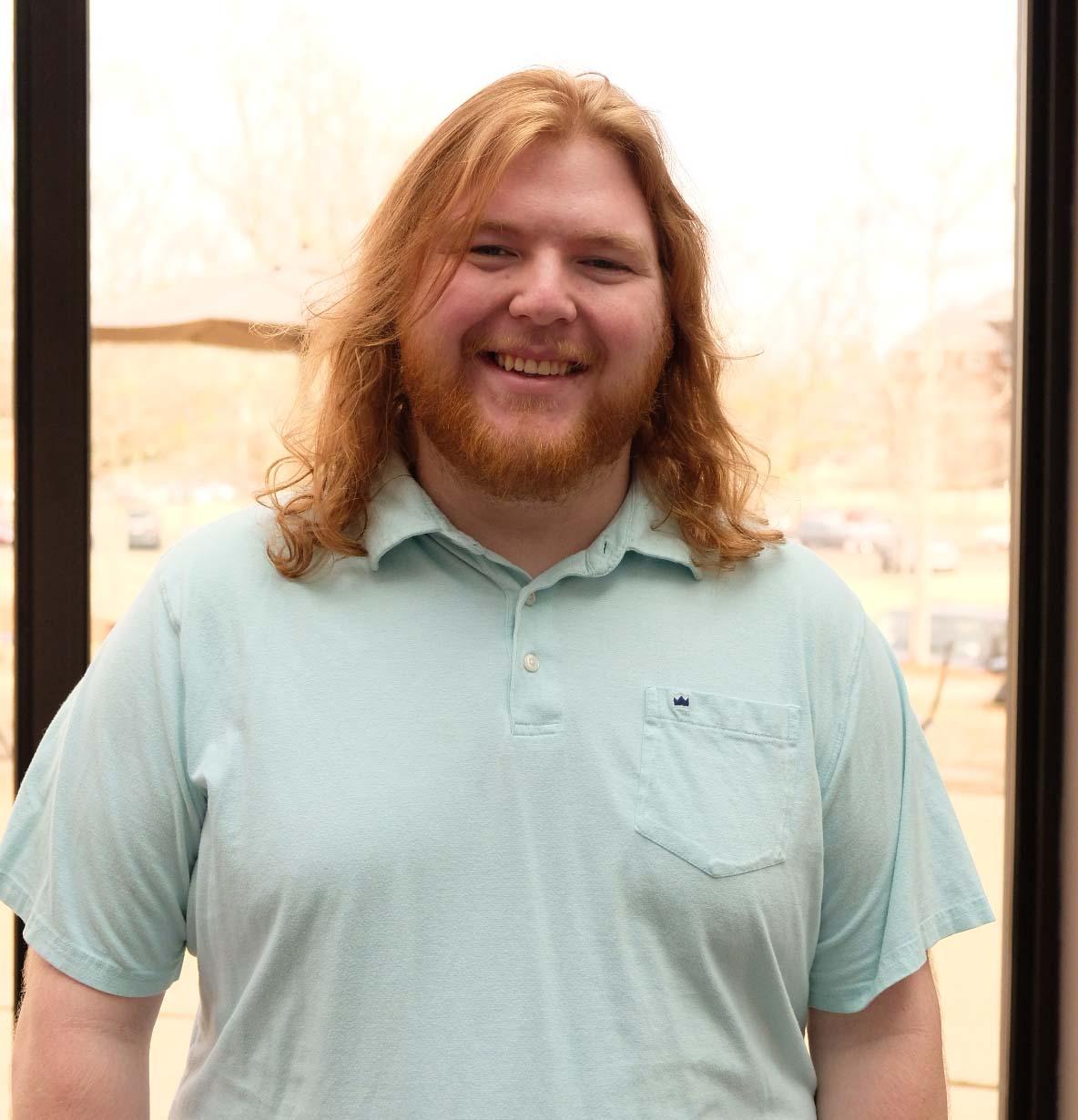 Corin Davis is a senior communication major from Ocean Springs, Miss., majoring in communication with a concentration in theatre. Davis is currently involved in Lab Rats Comedy serving as short-form director, the Alpha Psi Omega National Theatre Honor Society as president and is a member of the Famous Maroon Band. He also serves as Blackfriars Drama Society director of "Hand to God" and Theatre MSU's production of "Macbeth". Davis plans to one day gain more professional experience in scenic painting and design to one day go to graduate school for design. 
Davis was nominated by his professor, Jesse Wade, who said, "Corin has been active in almost every design area in his time at MSU. He has a strong creative instinct that manifests in ways that are a joy to behold. Corin has been a student worker in the scene shop for two years and in that time, I've seen him grow into a true theatre artist."
Why did you choose communication?
The people in the theatre program here have always been super open and friendly. 
Best memory in the Department?
Being on the design team for "Once on This Island"
Advice for incoming communication students?
Don't forget to have fun and make the time to spend time with your friends.
Best advice you've received from a professor?
"The world can look like whatever you want it to. You're in charge of that" -Matt Webb
Favorite class?
Script Analysis.
If you were singing karaoke, what song would you pick to sing?
Chocolate by The 1975.  It's already hard to understand the lyrics, so I think I would be able to pass for decent.
If you could only eat one meal for the rest of your life what would it be?
Curry.
What's the most interesting thing that you've read, watched, or listened to lately?
House M.D.
If you didn't have to sleep, what would you do with that extra time?
Sleep anyway.