Student Spotlight
David Hintz
by: Caroline Dewberry, PR student intern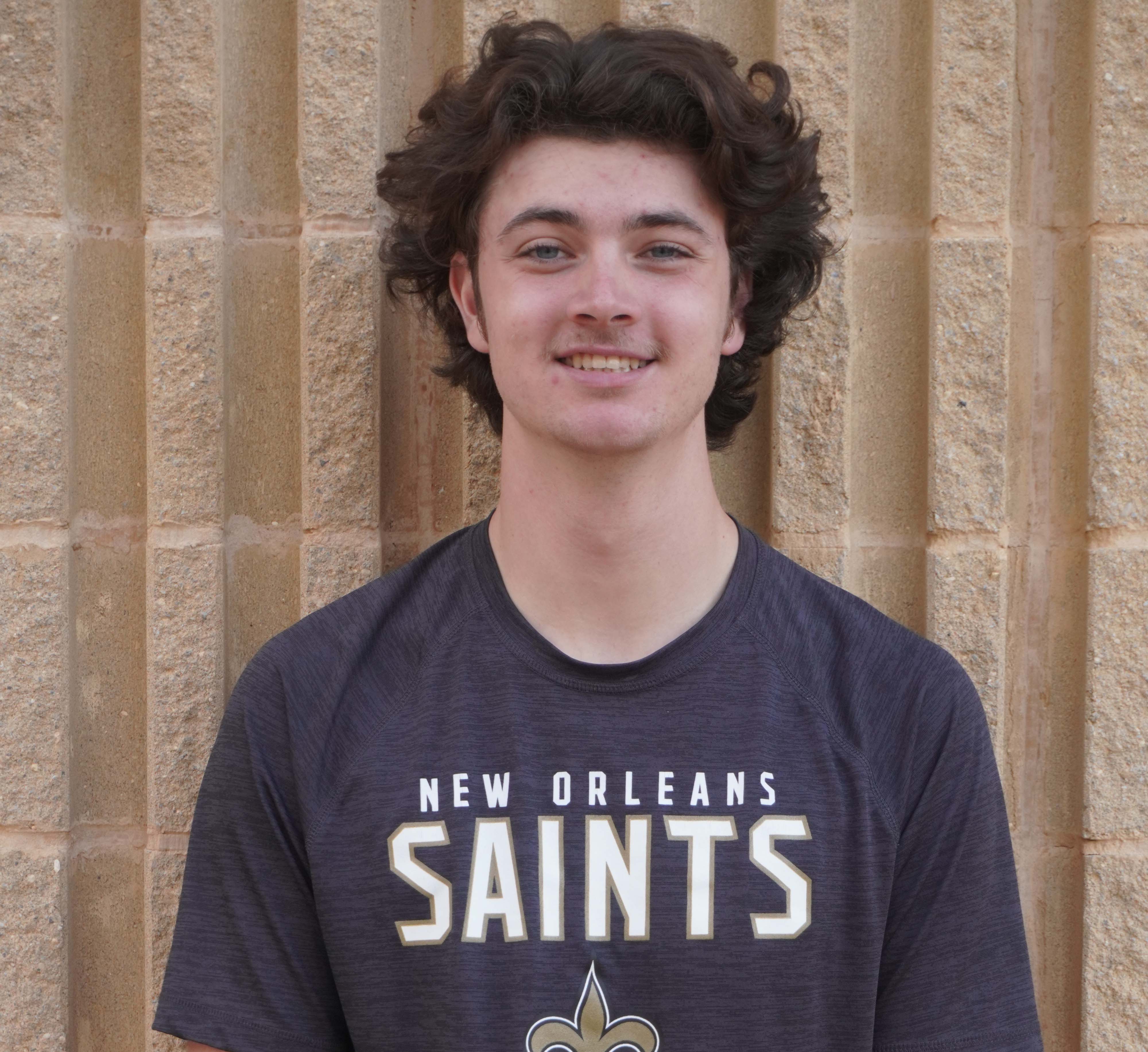 David Hintz is a sophomore communication major from Columbus, Miss., majoring in communication with concentrations in theatre and broadcast & digital journalism. Hintz is involved in Lab Rats Comedy, Mens Club Lacrosse, Theatre MSU, Alpha Psi Omega, Blackfriars Drama Society, Baptist Student Union and serves as a short form director for Lab Rats Comedy. In the future, Hintz would love to work in technical or educational theatre. 
Hintz was nominated by his professor Tonya Hays, who said "He is the third of his family to come through MSU. He is currently the short form director for Lab Rats Comedy, and he is planning a workshop for high school students at the Mississippi Theatre Association in January. His leadership in Lab Rats has been wonderful." 
Why communication?
It allows me to connect with other like-minded individuals to accomplish the goal of creating and entertaining. 
Best memory in the Department?
During the final Lab Rats Comedy show of Spring '22--the opening sketch had just finished playing and a countdown for the show starting came up on the projector screen. The massive audience of over 200 started counting down aloud with it and erupted with applause once it ended and we all ran out on stage.
Advice for incoming communication students?
Try a little bit of everything to see what you are truly passionate about. You have a lot of life ahead of you, and you should never feel locked into one specific path or journey.
Best advice you've received from a professor?
"No time spent figuring out what you love is wasted time."
Favorite class?
Stagecraft and Lighting
If you were singing karaoke, what song would you pick to sing?
I'll make a man out of you - Donny Osmond
If you could only eat one meal for the rest of your life, what would it be?
Chicken cheesy rice
What's the most interesting thing that you've read, watched or listened to lately?
Super Powereds by Drew Hayes. It explores a more realistic approach to if super powers existed, and the certification process which heroes would have to go through during college.
If you didn't have to sleep, what would you do with that extra time?
Spend a whole lot more time on homework, workout, practice the guitar a little more, and spend time with friends.