Alumni Spotlight
Destine Lalas
by: Spencer Smith, PR student intern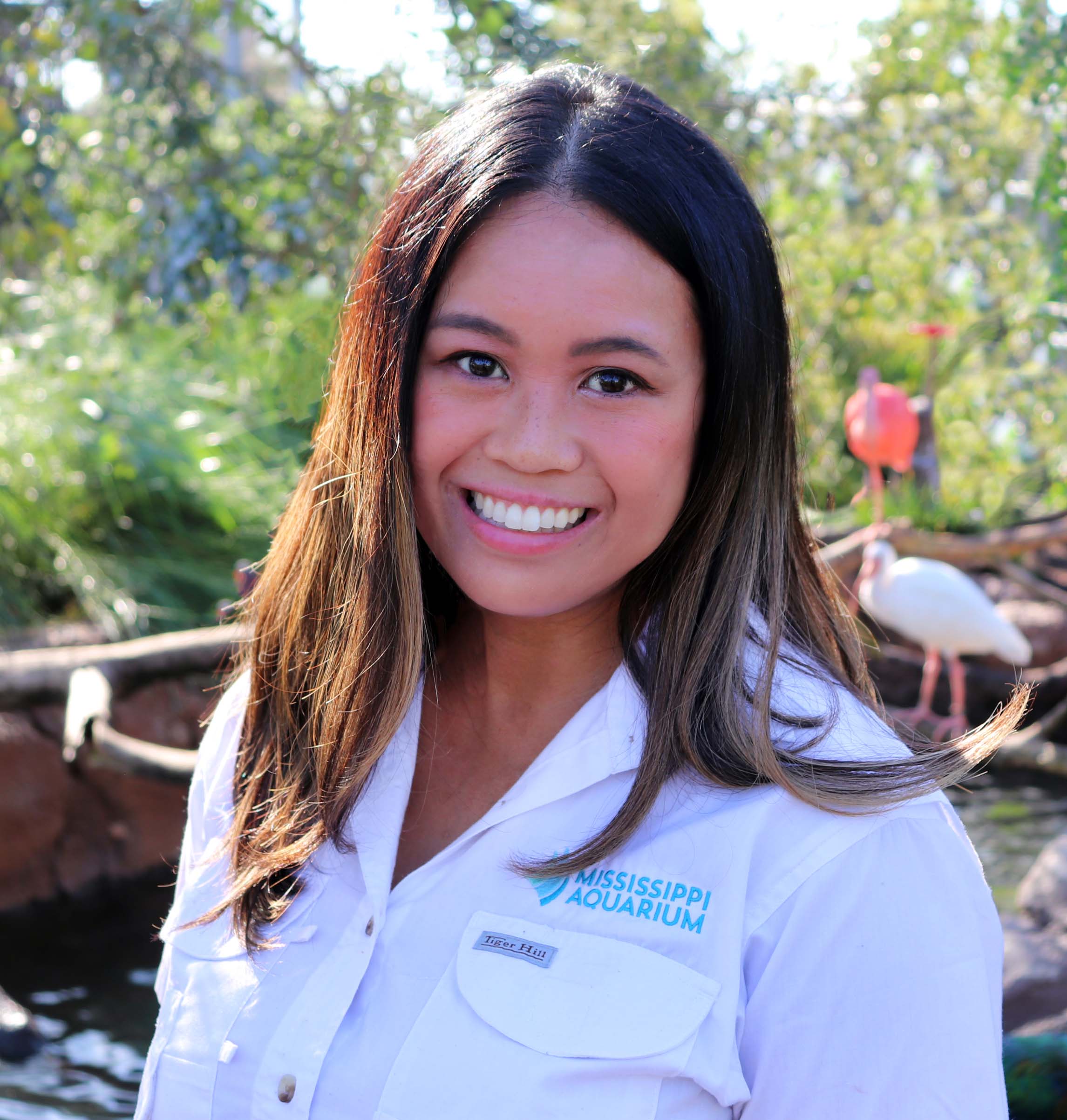 Destine Lalas received her Bachelor of Arts in communication with a concentration in public relations in 2015 from Mississippi State University.
Lalas grew up in Gulfport, Miss. After receiving her degree, she returned to Gulfport to start her job as the digital marketing specialist at the Mississippi Aquarium. 
 
Daily responsibilities for Lalas include managing all owned media of Mississippi Aquarium, including the website, social media, email outreach and analytics.
While looking for her job, Lalas looked towards her end goal and finding a job that would fit her. 
"Being an advocate is a huge part of who I am as a person - and it was important to me that I find a role where I can pair my expertise as a marketer with my love of non-profit work. It was an all-in-one opportunity for me!"
Lalas shared that when preparing for the job search, students should apply for and complete internships.
"Internships give you such a good head start and perspective on what to expect in the real-world of marketing!"
Favorite memory as a communication student?
I lived off-campus and riding my bike up-hill to McComas was equally tiresome as it was rewarding. 
Favorite communication class you took and why?
Dr. Hank Flick's Interviewing class gave me the confidence of interviewing as well as the skills needed to be a prolific leader in non-profit development. He was truly one-of-a-kind and this class was so much fun!
Most valuable lesson learned from the communication department?
"APPETIZERS APPETIZERS APPETIZERS! People love appetizers!" - Hank Flick 
Hank used this analogy to describe how to talk to people. Give them the little, fun pieces first - then transition into the meat and potatoes. Reel them in so that they want to learn more. I use this saying a lot when I'm creating a new campaign or strategizing for a new giving opportunity.
 
Any funny stories from your time in McComas?
I took some PR classes with Karyn Brown over the summer, so the classes were small. We were all exchanging Instagram handles one day when we asked what Mrs. Brown's handle was. She said "KukorMom." We all look at each other puzzled because we all heard something else. The whole class erupts in laughter.
She later explains that she has a dog named Kukor and didn't realize how that sounded out loud. Great times!
 
Favorite communication professor and why?
Karyn Brown! She is just such a lovely person inside and out and a phenomenal teacher. 
What are you passionate about?
Helping others and using my marketing voice for good!