Student Spotlight
Eli Thurman
by: Caroline Dewberry, PR student intern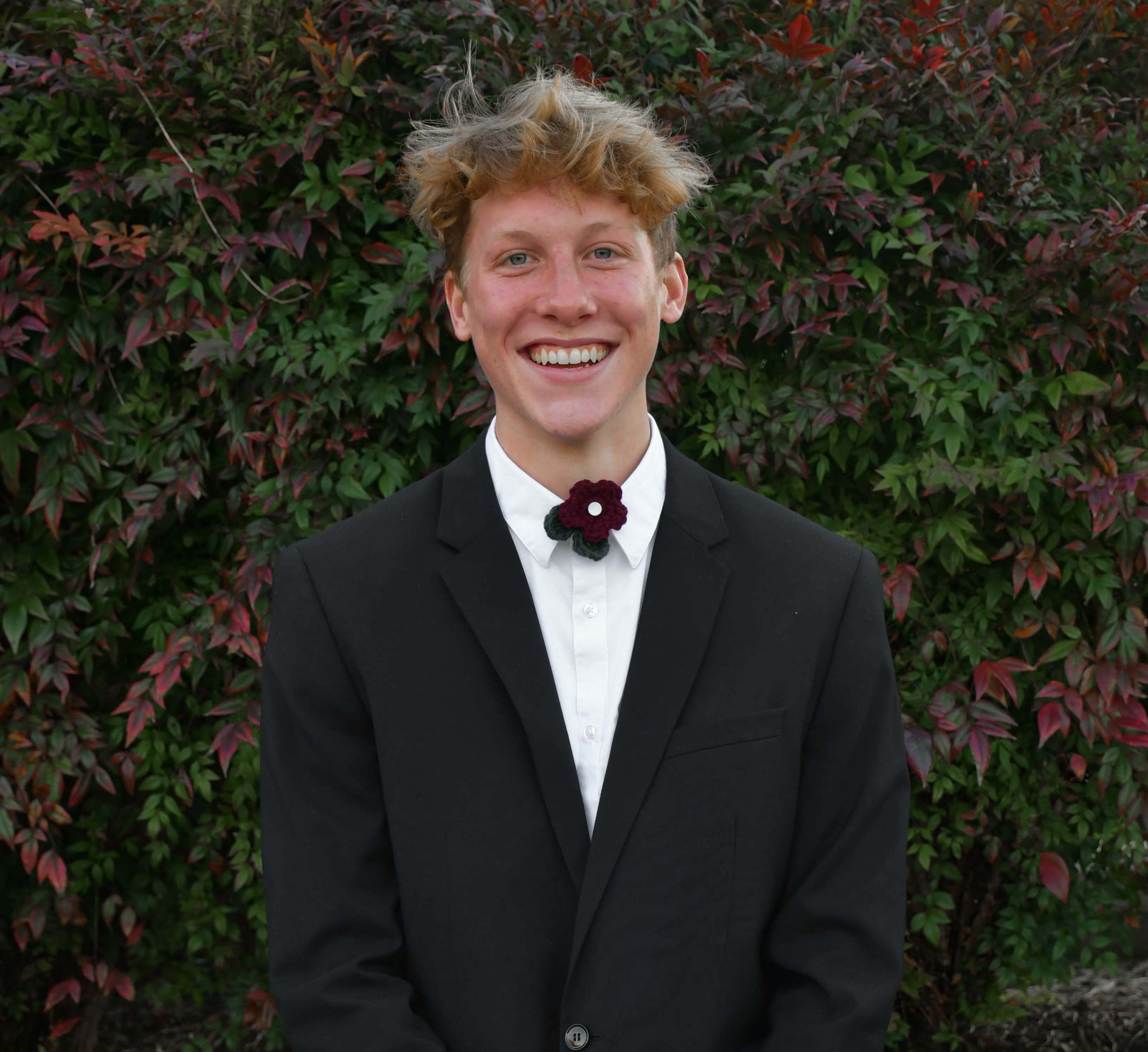 Eli Thurman is a senior communication major from Madison, Miss., majoring in communication with concentration in broadcast & digital journalism. Thurman is involved in Roadrunners and Hail State Productions. In the future, he hopes to stay in the production world and combine that with ministry. He loves all things lighting and sound and wants to use his gifts to impact students and show them what it's like to have a personal relationship with Jesus.
Thurman was nominated by his professor Chris Misun, who said "Eli has been a true leader since his freshman year. It has been a true joy to see how Eli has developed his skills as a video and newsroom producer. I've also had the chance to work with Eli in a professional setting for live Mississippi State sports broadcasts. During his freshman year, Eli was asked to step up and operate a camera for an ESPN director on short notice and he excelled in that role. He has earned high praise from classmates and professionals in broadcasting and his future opportunities are bright and plentiful."
Why communication?
I've always loved production. I was a lighting director in high school for local venues and also picked up graphic design and videography. Communication with a Concentration in Broadcast & Digital Journalism fit right into that. Being able to apply my gifts and passions into a real-world setting was a dream come true. Not many people can say that they produced a live news show for 10 straight weeks before graduating college. That is just one of the many opportunities and experiences I've had while at MSU. 
Best memory in the Department?
I'll never forget our first Take 30 News Broadcast of the year for our Broadcast Capstone course. I was producing the show that week, so of course, I was stressed out of my mind. I think everyone was. It was our first show that was going to be aired so we felt so much pressure to do well. During the show, our professor, Ms. Bailey, tripped on a camera cable, almost falling over. Our anchor, MolliKate Keehley, saw this out of the corner of her eye and tried to keep it together to finish her intro but lost it, laughing her way through the rest of the script. Thankfully Ms. Bailey was ok, and that actually loosened everyone up, allowing us to enjoy what we were doing. The pressure was off and we all had a good laugh. The rest of the show went smoothly, and we still bring it up every week. Crazy how something so random can bring people together like that.
Advice for incoming communication students?
The discussions that go on in classes are one of the best parts of this major. Don't be afraid to speak up if you have something to add, but being an active listener is a must. 
Best advice you've received from a professor?
The best advice I've received from a professor is to truly get to know the people in your classes. These people are the ones you're going to do much of your college life with. They are the ones you're going to see every day. The classmates in my communication classes have known me since freshman year and have helped me get where I am as a senior. I'm so grateful for the friendships I've made along the way. Don't be afraid to talk to the guy or girl that sits next to you in Intro to TV Production. Chances are you'll be spending a lot of your classes together.
Favorite class?
Our department offers a lot of Special Topic classes and those are always my favorite. I highly recommend taking a special topic class because they are always an experience. 
If you were singing karaoke, what song would you pick to sing?
I'd have to go with Never Say Never by Justin Bieber. First off, I was and will always be a big Justin Bieber guy! When I was younger I wanted to be him so bad. Me and my brother would blast his sounds day in and day out, so it's got a bit of nostalgia. And if you were wondering, yes...I can rap the entire Jaden Smith rap!
If you could only eat one meal for the rest of your life, what would it be?
Breakfast, hands down. There are endless options! Waffles, bacon (floppy not crispy), grits (sugar and butter kinda guy), biscuits, eggs, pancakes, french toast, beignets -- I mean do I need to say anymore?? And I guess throw in some fruit to keep it healthy!
What's the most interesting thing that you've read, watched or listened to lately?
I was a little late but I just finished watching the newest season of Stranger Things. First off so good but so scary for no reason! But what was interesting was how I watched it. Being in this major for so long, I found myself thinking "Oh that was a cool camera angle" or "Man I wonder how they edited that sequence." I think my brain is just wired that way now!
If you didn't have to sleep, what would you do with that extra time?
If I didn't have to sleep I would probably pick up new hobbies until I mastered it and then go to the next thing. I feel like eventually I would get good at something and end up profiting from it. Producing music, then golf, then I don't know, maybe give cooking a try! I'm a very active person so I don't think I could spend that time just sitting around.