Student Spotlight
Emily Jones
By: Zoie Henson, student PR Intern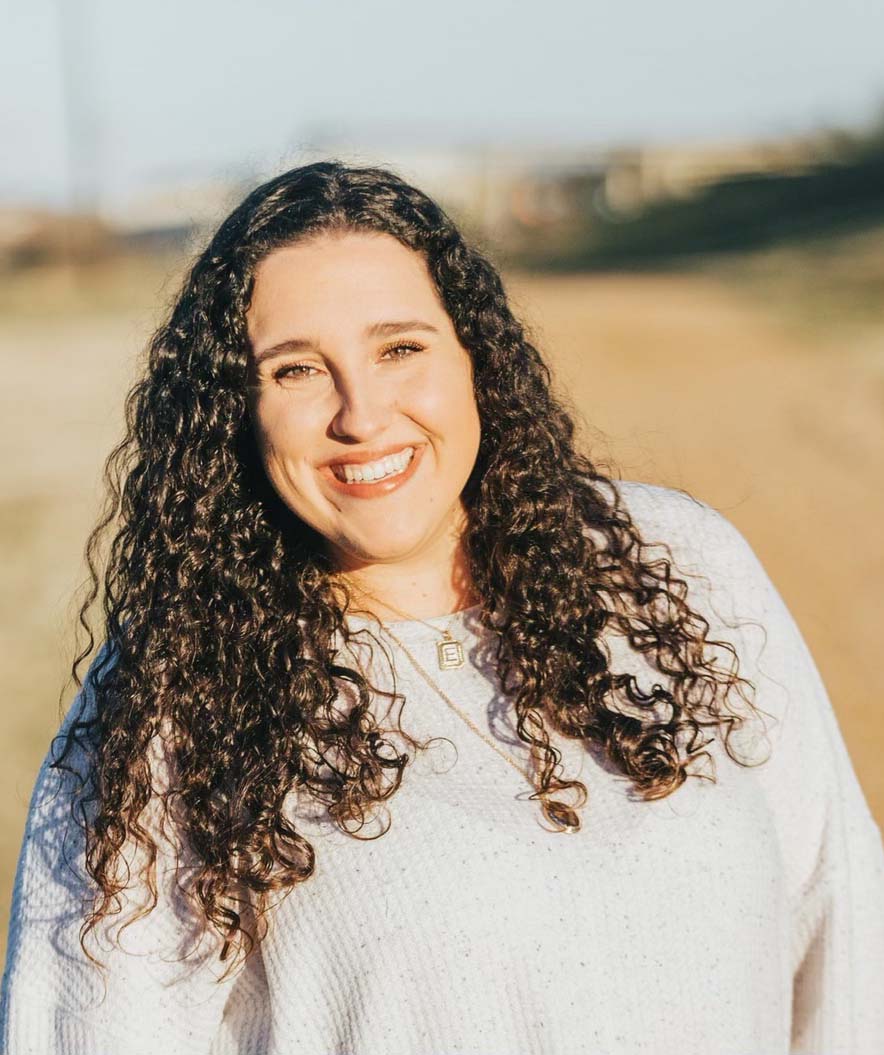 Emily Jones, a senior from Laurel, Miss., who is majoring in communication with a concentration in communication and media studies and minoring in psychology, is a member of Chi Omega Fraternity and Reformed University Fellowship. In the future, Jones is pursuing her Master of Counseling degree at Reformed Theological Seminary in Jackson, and she is excited to combine both of her passions to help guide individuals through therapy.
Jones was nominated by her professor Dr. Pete Smith, who said "I have Emily in two upper-division communication studies classes this semester, but this is the first semester since her freshman year that I've had her in class. I had forgotten how energetic and fun she is--and I'm impressed with her dedication to her coursework and how proficient she is in her classes. She gets it."
Favorite Class?
It's so hard to decide, but probably interviewing with Dr. Lindley! He is such an intentional professor and had so much professional and personal development. It helped me gain interviewing skills, especially since I took it in the middle of applying for graduate schools!
Favorite part of the Department?
Meeting all of my best friends! No joke, I've met 3 or 4 of my best friends through the Department of Communication. The professors too! One of the most influential people that I was able to meet is Amy Knight. She has really transformed my college experience and took her under her wing. She's become my mentor!
Best advice from a professor?
After Dr. Knight had her baby, I was expressing to her all of the stress that I was experiencing with graduate school, she reminded me to trust in the Lord, pray about it, and to be confident in myself and my abilities. Dr. Lindley also gave me some incredible advice after class one day. He reminded me to be bold and myself. Don't be afraid to go into the workplace or an interview and let your personality show. Both of these have really stuck with me!
Why communication?
I thought a lot about my major, and I was torn between psychology and communication. I love how communication studies delves into why and how people communicate. When I realized that I could major in this and learn how to do it better, I knew it was the place for me. Classes like interpersonal communication and small group communication really helped me to learn, and I know that I'm in the right space.
Advice for incoming Communication students?
Something I wish I had been told was how important it is to connect with people within your program, especially professors. Your professors care about you. They're incredibly intentional, and you shouldn't be afraid to be yourself with them. You never know who you're going to meet and how they will impact you. For example, you could find your mentor, who will change the course of your entire time at Mississippi State.
What's had the greatest impact on you at MSU?
COVID obviously impacted me, but through that, the relationships that I had with both my professors and friends made that time even more fun than I could have imagined. Because I had a strong foundation of friends in my program, I was able to stay in contact with friends through Zoom calls, texts, and even emails!
Greatest passion?
Honestly, it's kind of cliché, but helping others, especially through being a listening ear. It's something that I've loved my entire life and why I'm pursuing it as a career. Being heard can change someone's entire day, and it's so important to meet people where they are, with no judgment and only love.
If you could only eat one meal for the rest of your life, what would it be?
Hands down--Raisin Canes 3 finger combo meal with sweet tea, extra toast, no slaw!
What's the most interesting thing that you've read, watched or listened to lately?
I just finished The Nightingale by Kristin Hannah! It's my favorite book right now, and I'll recommend it to anyone. 
Favorite spot in Starkville?
The Drill Field, but at night! I love stargazing, and it's so peaceful and beautiful at that time. Because I don't live on campus now, I go other places, but the Drill Field will always have a special place in my heart.
If you didn't have to sleep, what would you do with that extra time?
I would either stargaze or visit with my sister's new baby!