Alumni Spotlight
Emma Denson
by Abbie Kate Hancock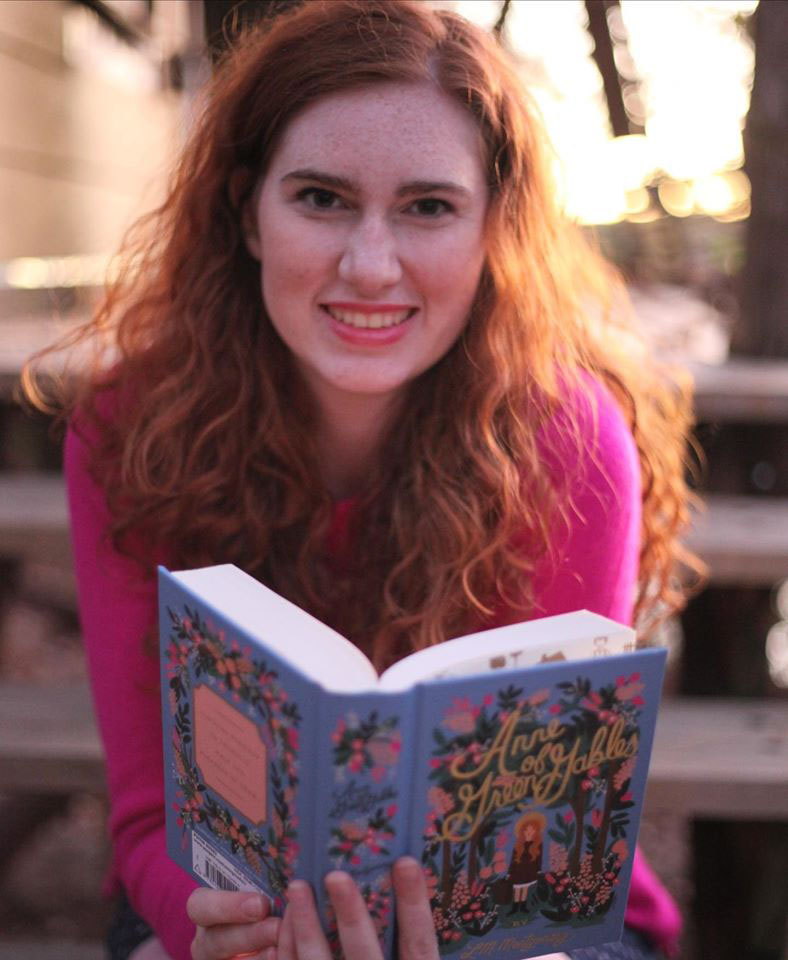 Emma Caroline Denson graduated May 2020 with a Bachelor of Arts in Communication concentrating in Theatre. She is a Decatur, Ala., native. 
Denson moved to Brooklyn, N.Y., after graduating from MSU and will begin film school this fall at Michael Howard Studios in New York City. Currently, she is a part-time employee as a Client Services Director for the Law Office of Joshua J. Goldstein, P.C. Her responsibilities include marketing strategy and creating marketing materials, as well as client relations and general administrative work.
"We are building this firm from the ground up so we are designing work flows and figuring a lot of it out as we go," said Denson.
Denson said she found her job through the owner of the film school at Michael Howard Studios in New York City, where she will begin school this fall.  
"I was looking for a remote job with flexible hours for when I moved to the city, and she's friends with my boss and referred me to him," said Denson.
"I'm doing the one-year conservatory for film acting," said Denson. "I found out about it through SETC (the Southeastern Theatre Conference)."
Denson said MSU takes the theatre majors to SETC every year and Michael Howard Studios had a booth at the conference this year where she learned about the film school.
After film school, Denson plans to make the transition from film-acting to film-directing.
She offers advice for undergrad students searching for jobs.
"Don't go in expecting your first job is going to be your dream job, at the same time don't belittle your qualifications," said Denson. "If you think you are capable and the right person for a job, go ahead and apply even if you do not meet every single qualification."
As part of our alumni spotlight series, we ask each alumnus a set of fun, rapid fire questions about their time at MSU. Please see Denson's responses below.
Favorite memory as a Communication student?
"Oh, don't make me choose one! I guess my favorite has to be from freshman year. I had already embarrassed myself in my first ever theatre class by telling my professor I wanted his job when we were asked what we wanted to do after college, so I guess you could say I was off to a great start. I was walking back to Griffis from McComas, and the other redheaded girl in class, Beth, was also headed that way. We were chatting and everything was going fine, when I tripped over something and rolled all the way down the hill and into the parking lot. Beth told me later that she didn't even see the fall, she just heard a squeal and saw me at the bottom of the hill. Still, that was how we became best friends, and still are to this day, so I can't complain there!"
Favorite Communication class you took and why?
"That's also a tough one, but I'm going to have to go with Playwriting. I feel like a lot of my classmates got to see a different creative side of each other, and it was neat because a lot of the plays we wrote reflected our personalities. Some of those plays were excellent, and I hope that they continue to write because some of them had very powerful and moving voices."
Any funny stories about your time in McComas?
"I feel like we laughed about something every day in McComas, but I think one of the best stories is in the spring of my junior year, the student workers did a gender-bent prom. I wasn't a student worker, but most of my best friends were so I was privy to the fun. They raided the costume closet and we dressed them to the nines. I even made these corny little prom king and queen crowns for them and we all voted for the winners. We took their pictures on the stairs in the lobby and everything! It was spontaneous and funny and perfectly sums up the theatre department."
Favorite Communication professor and why?
Tim Matheny, who recently left to be a Dean of Theatre at William Carey University, had a huge impact on my life. He took a chance on me and let me assistant direct The Tempest with him, which was a huge opportunity for me, and he was also my thesis mentor. He helped me become not just a better actor and director, but also a better person. We all called him "Papa Tim" because he was a father figure to us, and we could go to his office for tea and talk about anything. You'll never meet a kinder person, and he always has a smile on his face! Most importantly he always pushed all of us to become the best version of ourselves, and I think that's something my classmates and I still carry with us to this day.
Preparation for graduate school and the workplace?
"Over the four years, I learned so much about working and communicating with different types of people in different situations, and that has helped a lot. Also the communication professors really helped me pursue my dreams and more often than not believed in me more than I believed in myself. Even the ones I didn't have in class (I met a lot in the teacher's lounge or through side projects) were always so encouraging and offered to help in any way I needed. Having a group of faculty members that believes in their students and genuinely wants them to succeed is one of the most valuable things you can have at college, so the comm students are very fortunate in that department."