Student Spotlight
Hannah Blankenship
by Zoie Henson, student PR Intern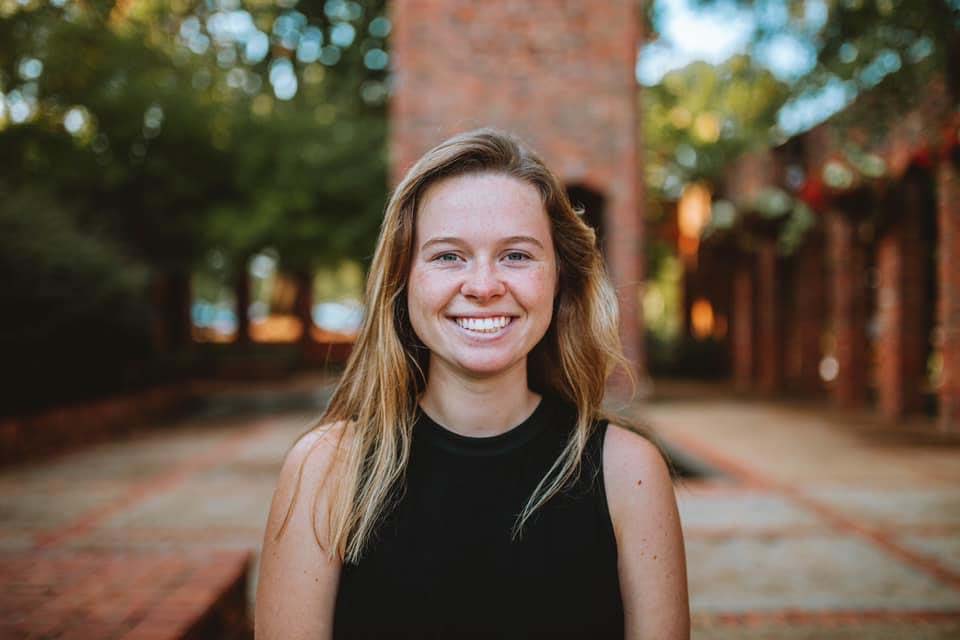 Hannah Blankenship is a senior double-majoring in communication, with a concentration in print and digital journalism, and Spanish. A native of Huntsville, Ala., Blankenship currently serves as editor-in-chief at The Reflector, plays club soccer and is a part of the Reformed University Fellowship, and she plans to pursue a career as a literary non-fiction author.
Blankenship was nominated to be featured by her peer, Heather Harrison, who said this about Blankenship, "Hannah works so hard each week to keep the paper running smoothly. She is always patient, kind, and helpful. I wouldn't know what to do without her help as a new editor. She deserves this award and so much more!"
Reason for choosing communication?
I chose communication so I can tell peoples' stories. I believe there is power in storytelling and that everyone has their own unique story.
Best memory in the Department of Communication?
Definitely going to journalism conferences! We've been to Murfreesboro, Hattiesburg and Jackson.
Describe any internships you've had?
This summer I worked in Colombia, South America as a communications intern for a sports non-profit. I ran social media, built newsletters, took part in writing down the ministry's story and played a lot of soccer.
Advice for incoming communication students?
Get experience, because that is what people are looking for when they are hiring in the communications field. I might be a little biased, but work at the Reflector. The real-world writing experience you get is invaluable and prepares you for the writing field directly out of college.
Go to karaoke song?
Love Story by Taylor Swift. There is no greater bop.
Most interesting thing you've read, watched or listened to lately?
The most interesting book I have read recently was called "The Lord of Bellavista." It was about an incredible transformation that occurred in one of the world's worst prisons in the 1980s. And it was about the city where I was interning over the summer, so it was very interesting because I met people who knew the people in the book!
If you didn't have to sleep, what would you do with that extra time?
Write and read! If I'm honest, probably watch a little TikTok.