Faculty Spotlight
Heesook Choi
Image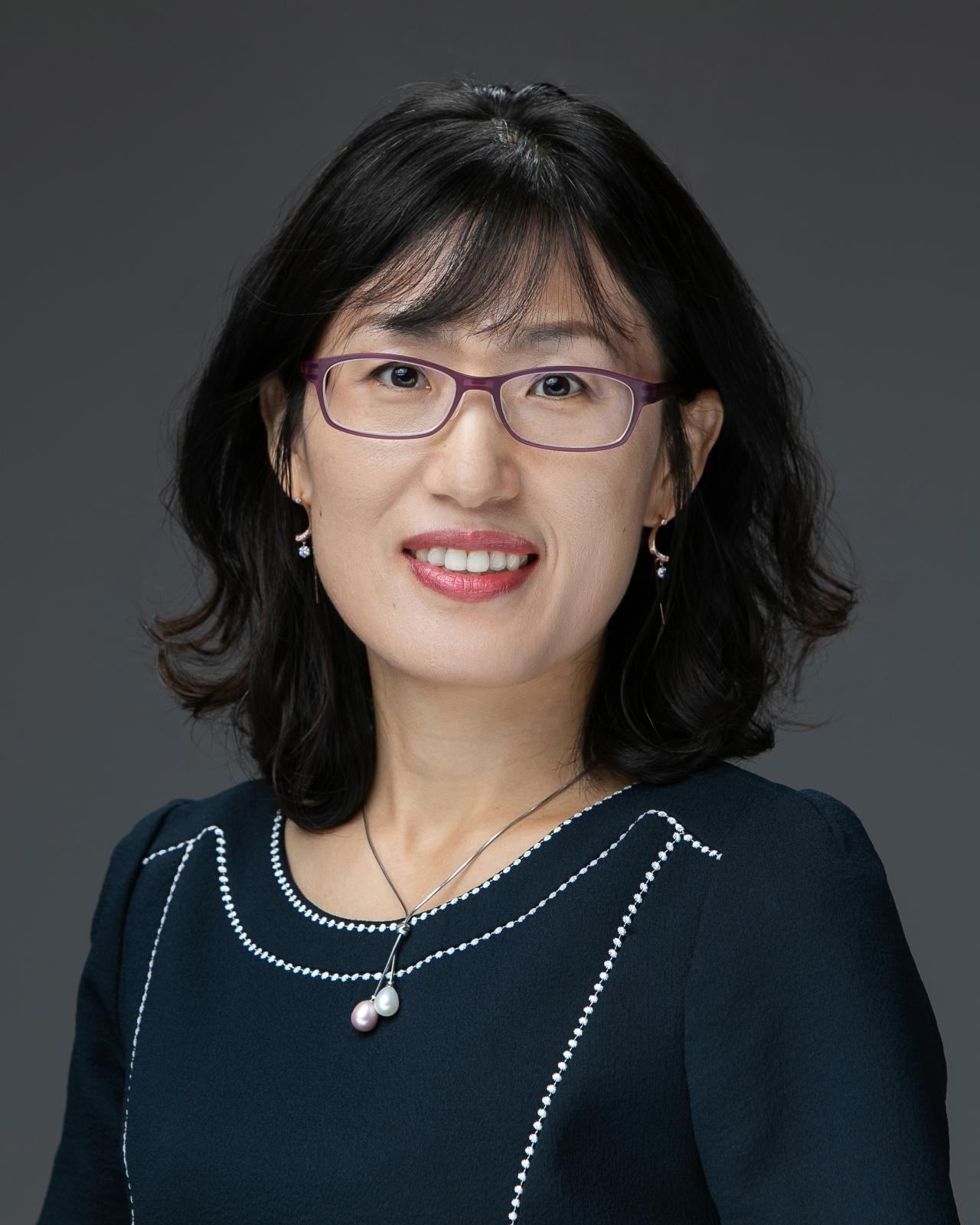 Dr. Heesook Choi, a native of Gangneung, South Korea, has been a member of MSU's Department of Communication for five years. Choi received a bachelor's degree in English Language and Literature from Gangneung-Wonju National University, a master's in Communication/Journalism from the University of Texas at Austin and a doctorate in Journalism from the University of Missouri.
As part of the MSU Communication/Print & Digital Journalism faculty, Choi has taught undergraduate students Advanced News Writing and Reporting, Feature Writing, News Writing for Electronic Media and Journalism Ethics, along with teaching graduate students Quantitative Methods in Communication. She says her favorite part of her job is the fact that she can create knowledge through research and share it with her students when she teaches.
Favorite memory in the Department of Communication?
I still remember the first musical l watched at MSU. It was "Mamma Mia!" presented by Theatre MSU. I was so impressed by the student-actors' performance. I couldn't watch the show without tapping my toes and fingers.
Best advice for communication students?
I often use the commencement address Steve Jobs gave at Stanford University many years ago to tell my students to find what they love to do for the rest of their lives. Of course, you will need to try out many different things to find what you truly love. You may find some of those quite interesting, but not others. But those experiences will eventually guide you into the future. So, cherish every moment in your learning. 
If you didn't work in communication, what could you see yourself doing?
Maybe an interpreter or translator.
Favorite part of working in the communication field?
In general, I like the fact that strong and effective communication skills we teach in the field are an invaluable asset to any industry. In particular, I am excited to be part of the effort to find ways to increase positive effects of media, while mitigating negative effects of media.
If you could only watch one film for the rest of your life, what would it be and why?
The Lion King. I love the story filled with hope and adventure, not to mention the cute friendship that young lion Simba builds with his other furry friends Timon and Pumbaa. I also watched its musical version and was so fascinated by its inspiring visual artistry and music. "Hakuna Matata" (no worries) would be a good line to remember for the rest of my life in this case.
What's your favorite spot in Starkville?
Chadwick Lake Track. I love walking/jogging there. The peaceful scenic view is a plus!
Do you have any human or furry children?
Getting some peer pressure to have a furry friend. We will see. At the moment, I have some green friends, Lily and Bamboo.
What is your favorite location you have ever traveled to and why?
Many years ago, I was on a whirlwind trip to New Zealand and Australia and did a hike on Tongariro Alpine Crossing in New Zealand, which is famous for a one-day hike. It was an unforgettable walking journey with quickly changing weather and beautiful emerald-colored lakes. On top of that, part of Lord of the Rings was shot there!