Student Spotlight
Jordan Smith
By: Zoie Henson, student PR Intern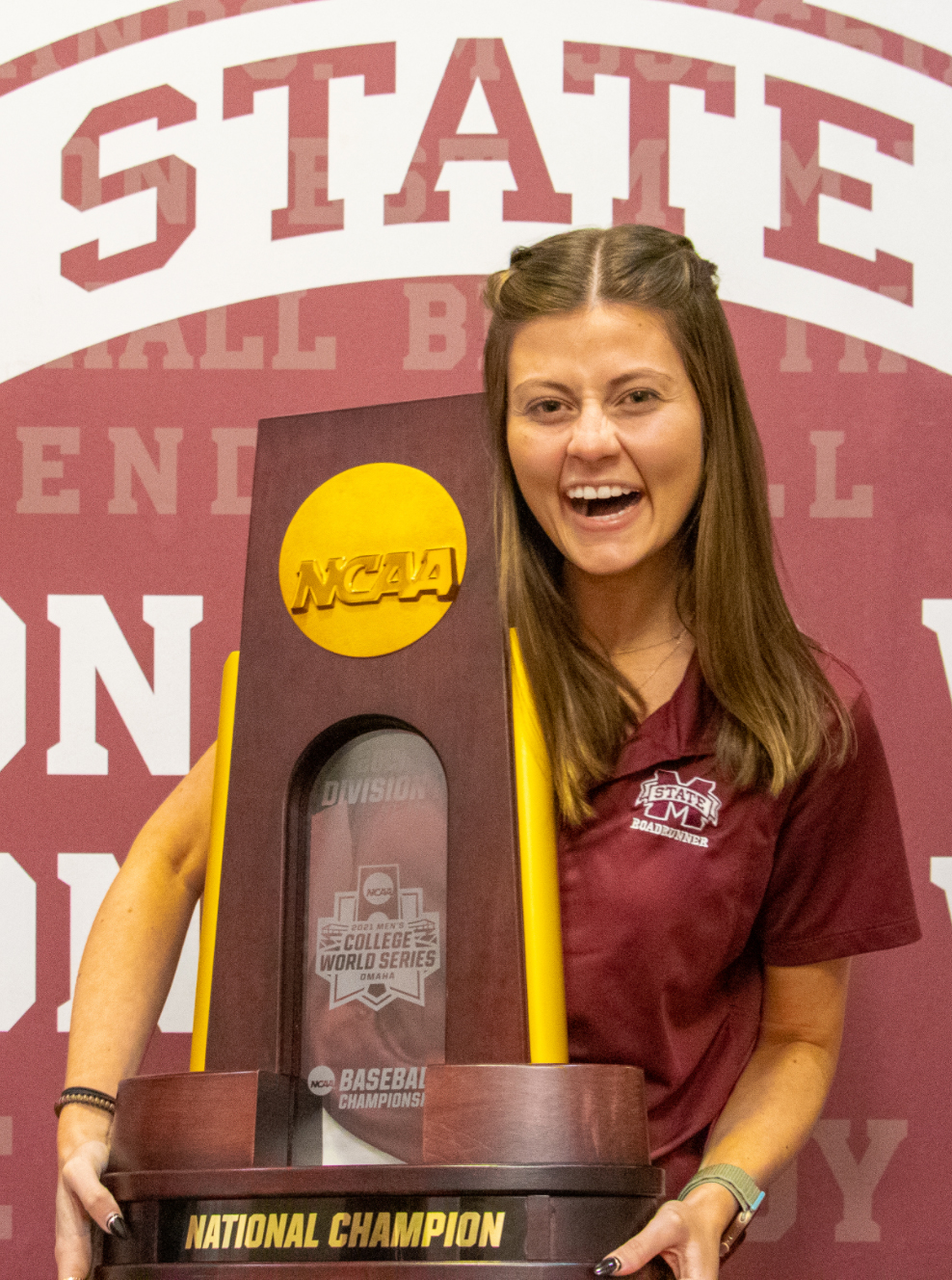 Chelsea, Ala., native Jordan Smith is a senior communication major concentrating in public relations and minoring in business administration. In 2021, Smith served as director of New Maroon Camp, a campus organization that seeks to help freshmen acclimate to Mississippi State, learn traditions and find their place at MSU. She is also involved in the Reformed University Fellowship where she has served on leadership teams as well. Smith is also a Roadrunner and has taken photos for The Reflector and Communication Ambassadors. Upon graduation, Smith will pursue a Master of Business Administration at Mississippi State and will then search for a job, with hopes of landing in Mississippi.
Smith was nominated by her professor, Uyanga Bazaa, who said "I nominated Jordan because she is an outstanding student who has a passion for PR and communication. She worked hard and excelled in my Research in PR and Advertising class. She is curious, humble, and kind."
Why communication?
When coming to college, I was at a loss for what I wanted to do with my life. I tried various different majors, but none seemed to fit what I wanted to do in my career just right. My sophomore year of college a friend shared with me what a communication majors was and what kind of careers they have, and I immediately switched to this major! Through the hands-on experience we receive in our classes through working for local businesses as well as the valuable skills we learn in writing and graphic design, I have found my perfect fit in the MSU Communication Department! I am so thankful for this major and I am incredibly eager to see where this degree will take me in my career path!
Best memory in the Department?
My best memories come from the friendships I have made in my classes. There are people I got to know my sophomore year of college that to this day I plan my schedule with so we can continue to take classes together! There's a special bond in the friendships you make in this department, and I am very thankful for how tight-knit the community is.
Advice for incoming communication students?
Invest in the coursework, classmates, and professors you get to engage with during your time in undergrad. The material I've learned over the past few years has already made a big impact in the organizations I've served in as well as the jobs I've worked at! On top of this, your classmates will become your dearest friends after the many group projects you work in with them. I can't imagine my time in this department without the close relationships I've formed! Lastly, your professors care so deeply about you; don't take that for granted. I sincerely look up to many of the professors I have studied under, both from a personal and academic perspective. They desire to see you succeed, and I am so thankful for those who have spent their time helping students like me do so!
Best advice you've received from a professor?
I think a common sentiment that I have heard from many of my professors is that the work we do is not easy, but your effort in applying yourself is what makes the biggest difference. In Public Relations, your job is to help your client be more successful, which means there is not always one perfect plan that can be executed in reaching that goal. In order to be a good PR professional, your job is to be a good listener, a culturally aware researcher, and a driven leader. My classes have proven that this work is not always easy, but when you go the extra mile to be a good PR professional, it is incredibly rewarding to see how big of an impact your work can make.
If you were singing karaoke, what song would you pick to sing?
Hopelessly Devoted to You by Olivia Newton-John. I just love how powerful of a song it is and feel like it would be really empowering to sing for Karaoke!
If you could only eat one meal for the rest of your life, what would it be?
The Mississippi River Biscuit from Restaurant Tyler's Brunch menu. If you haven't had it, you're missing out!
What's the most interesting thing that you've read, watched or listened to lately?
Leon Bridges' song, "Better Man," has been a personal favorite for me lately! I can't get enough of his older music and especially love the reference to the Mississippi River. I am also a big fan of the tv series, Ted Lasso. My draw to this show mainly derives from Ted's positive outlook on life as well as the shows' ability to tackle challenging topics in a natural manner.
If you didn't have to sleep, what would you do with that extra time?
I love the 6:15 a.m. Orange Theory Fitness class here in Starkville, but really struggle to get out of bed so early - if I didn't have to sleep, I would make a big breakfast and attend that class M-F!