Faculty Spotlight
Josh Foreman
By: Zoie Henson, student PR Intern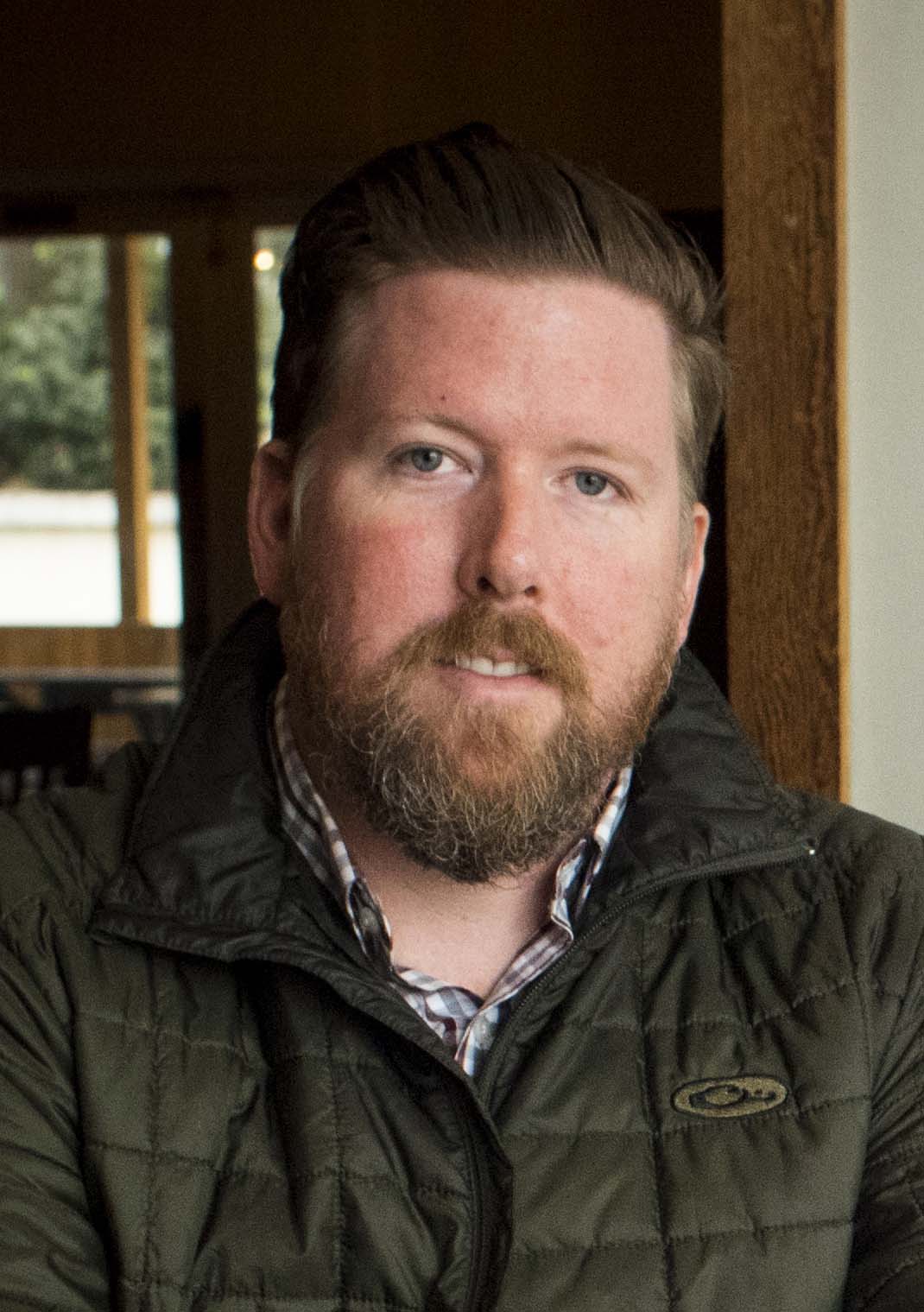 Josh Foreman, a native of Jackson, Miss., has been a member of the Department of Communication faculty for three years teaching photographic communication; editing and design; and Bulldog Online Newsroom. 
Foreman earned his Bachelor of the Arts in communication from Mississippi State University and his MFA in writing from the University of New Hampshire. Foreman serves as the chair for MSU's Story State contest and conference, and he is also the advisor for The Reflector, MSU's student newspaper.
Head of the Department of Communication, Dr. Terry Likes, had this to say about Foreman, "Josh Foreman is an amazing teacher, mentor and author. During the Spring 2022 semester, his students won 27 awards at the MS Press Association, so his excellence is evident in and out of the classroom. As an author, Josh is a storyteller at heart. Like most journalists, that is what he strives to do in finding unique stories about American life. Josh wears many hats, from teaching Photography and Journalism, overseeing the Bulldog online newsroom (a new capstone course in the Print & Digital Journalism concentration) to advising the Reflector and chairing the Story State conference held at MSU. He is a product of this program and is upholding the proud award-winning tradition."
Favorite memory in the Department of Communication?
Before the pandemic, I invited Tyler Horka to come speak to my Editing and Design class. He was covering Mississippi State sports for the Clarion-Ledger, and I had really been impressed by his feature stories (his story on "Big Hit Mac" is an example). He told us how he had bucked the trend of short, concise sports stories and was getting much more engagement from readers as a result. I loved that my students got a chance to learn from one of the most talented working journalists in the state. Afterward, some Reflector editors and I had pizza with him at Dave's Dark Horse Tavern. It was a great experience, and little did we know, COVID-19 would hit in the next few months. 
Best advice for communication students?
Whatever you are studying, put it into practice while you are still a student. For example, if you are studying print journalism, write for the Reflector. If you are studying broadcast journalism, film for Hail State Productions. If you are studying PR, help Music Makers Productions promote their shows. I know this is probably the most tired and repeated advice Communication teachers give, but it is crucial. Doing the work while you are a student will give you so many opportunities when you graduate. Your career will be set on an immediate upward trajectory.
If you didn't work in communication, what could you see yourself doing?
I always wanted to be an archaeologist as a kid, and that desire has stayed with me my whole life. When I was choosing my major at State, it was between Communication and Anthropology. I ended up majoring in Communication and minoring in Anthropology. I would love to spend my time on archaeological digs and research, and bring new knowledge to the world in that way. I'd also love to be a bonafide historian and spend all my time in archives. It's sad that we have to choose one or two careers in life and cannot pursue a dozen.
Favorite part of being a professor?
I like to see students succeed. For example, it's really fulfilling to teach a photographic concept and then see a student really nail it during our lab. We have had so many talented journalists at the Reflector over the years -- we have a long list of winners at state and regional contests every year. I also love having my own office and being able to devote time to my creative work. 
Current research or projects?
I write narrative history with my best friend Ryan Starrett. We have written about Jackson, Natchez, the Gulf Coast, and the Natchez Trace. Right now we are working on a book about the Mississippi Delta. It is possibly the most culturally rich region of the state, and learning about its history is fun. As a journalist, you learn to write clear and compelling stories that readers connect with easily. It's really fun to take that philosophy and apply it to historical writing.
How do you spend your free time?
I pick up hobbies easily and love learning a little bit about a lot of things. I like walking and listening to history books on Audible ("A Great and Noble Scheme" by John Mack Faragher is a favorite). I like playing video games (currently playing Elden Ring with an astrologer build). I have a mini bike workshop in my shed -- I may not work on bikes every day or even every month, but I guess it's a hobby (I have a titanium GT road bike and a vintage Specialized mountain bike -- steel is real). I play Magic: The Gathering with some friends from Seoul once a week virtually. I like to watch shows with my wife, Melissa. We will watch any good drama. We love all the HBO dramas, although Euphoria is a bit hard for us because we have kids now and we get worried about all the dangers our kids may have to navigate (drugs, gun violence, etc.).
Do you have human or furry children?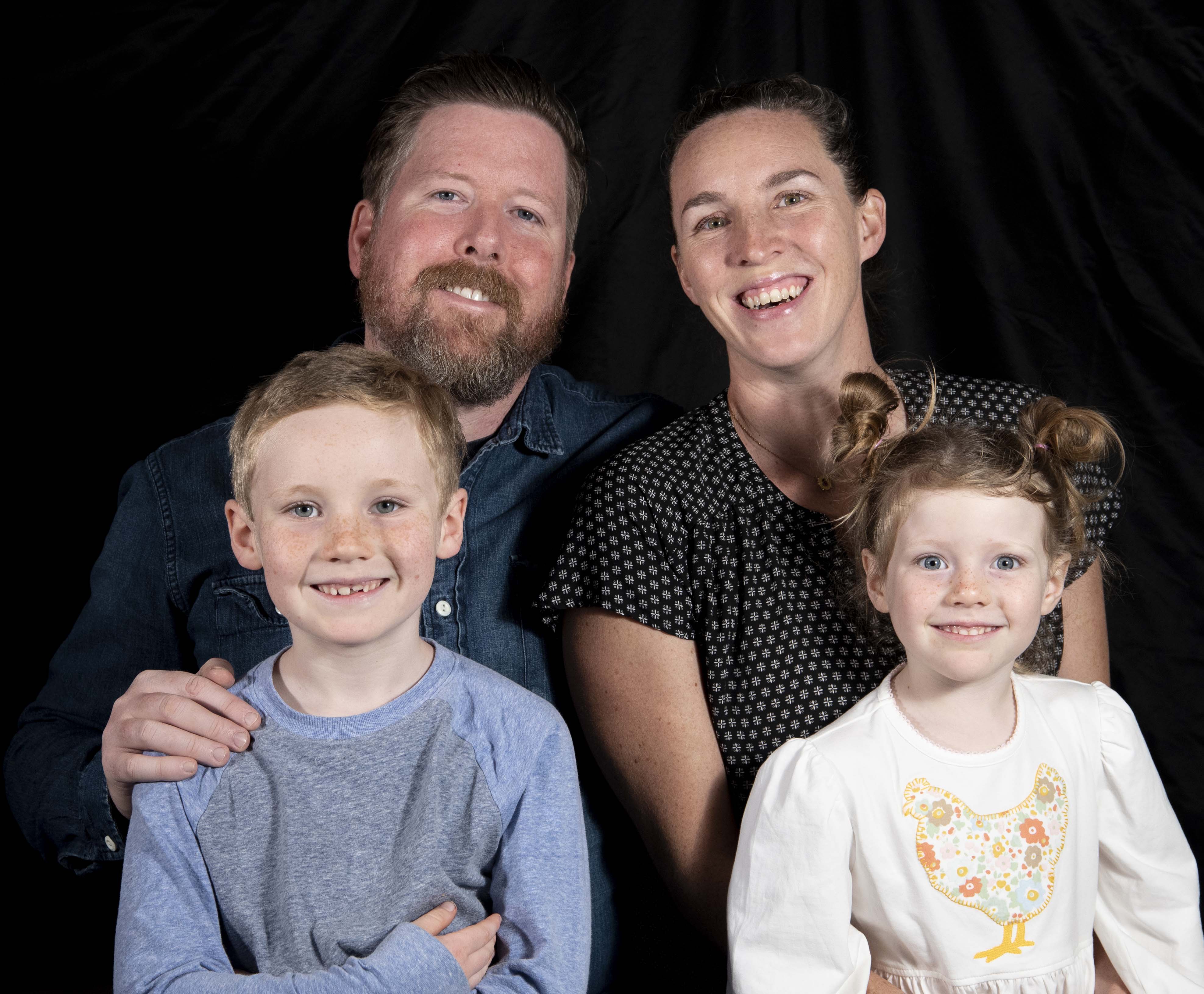 Melissa and I have three children: a son, Keeland, 7; a daughter, Genevieve, 4; and a son, Ulrich, 3 months. We also own the world's oldest Korean jindo: Jules, who will be 17 in July. We think he is so old and going strong because he eats human food: boneless ribs from the Chinese restaurant, Delta hot tamales, pizza, etc.
Favorite place you've traveled?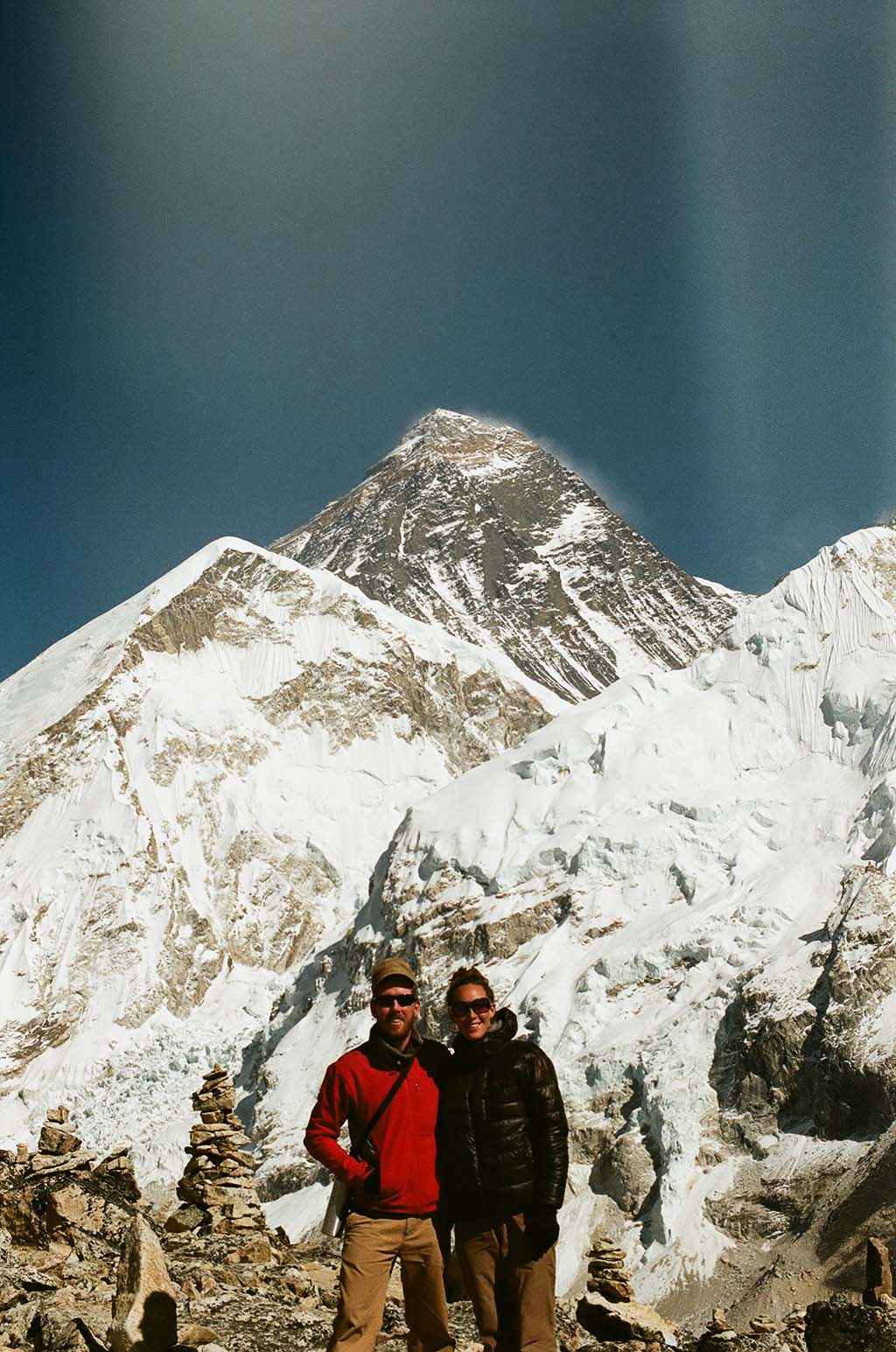 This is a tough one, because in my former life I was a big traveler. I lived in Seoul for about nine years, and it was very easy to travel around Asia during long weekends and summer/winter breaks. I tried to go as many places as I could. Melissa and I really got to know each other during a yearlong trip in 2009-2010. I guess because of current events, one of the places that keeps popping up in my mind is Irkutsk, Russia. We traveled there in January, when the region was in a deep freeze. Everything was covered in snow. We drove over Lake Baikal in an SUV, warmed up in a traditional sauna, slept in a yurt heated by wood, ice skated a the local school's frozen sports field, drank vodka with some British and French travelers and ate fish pulled up from a hole in the ice. It was a magical place and so different from anything I ever experienced growing up in Mississippi. The Russian people were extremely accommodating to us. It feels extra sad to see that part of the world in war now.