Student Spotlight
Josh Stewart
By: Zoie Henson, student PR Intern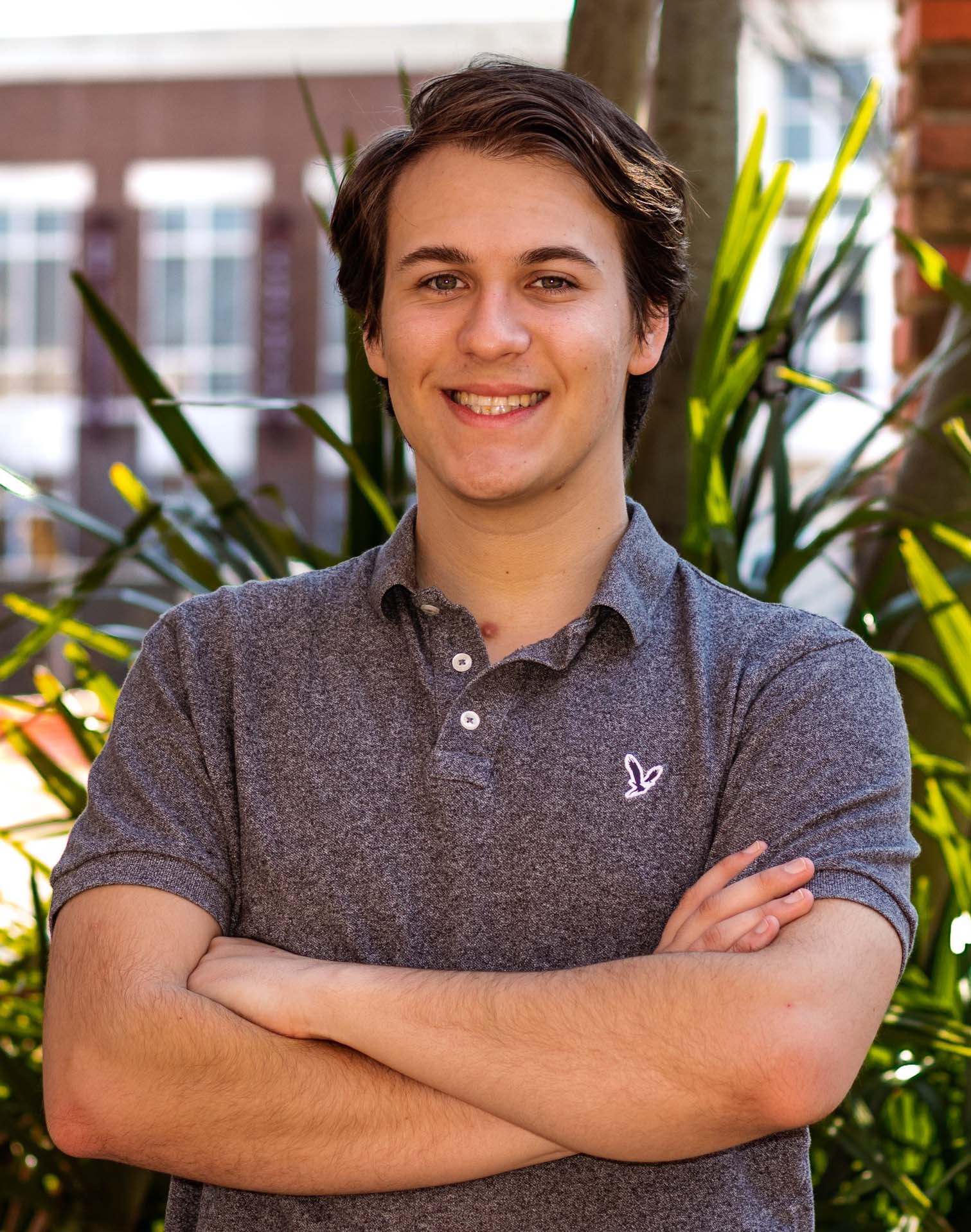 Joshua Stewart, a Tupelo, Miss., native, is a junior majoring in communication with a concentration in print and digital journalism. He currently works with The Reflector as the Life Editor. In the future, Stewart wants to fulfill his long-lived dreams of writing for a major publication, especially a newspaper in New York City or Washington D.C., or with an entertainment publication like Pitchfork.
Stewart was nominated by his professor Josh Foreman, who said "Joshua wrote a story last semester about teacher pay in Mississippi and I casually mentioned that it would make the start of a good series. The next thing I knew, he was working on the series, and his articles were being published in the Reflector. He explained how rising education costs, rising housing costs, and low wages were combining to make it very hard for teachers in Mississippi to get their start. He was rewarded this semester with a 1st place win at the Mississippi Press Association conference and a 2nd place win at the Southeast Journalism Conference. He showed initiative and an understanding that investigating the topic would be beneficial for all the teachers and education students who read the Reflector."
Why communication?
I didn't initially choose communication. I was a political science major for the first part of my college career. When I realized I didn't want to go into politics, I picked communication, because I've always loved writing and reading the news. I found out that I wanted to combine the two.
Best memory in the Department?
My entire experience at The Reflector has been an amazing memory. The friendships and connections I've made have been incredibly valuable to me.
Favorite project you've worked on?
Chris Misun's Advanced TV Production class has been fun. I enjoyed going though the production studio and getting to produce our own news show.
Best advice you've received from a professor?
Practically any single thing that my professors for Intro to News Writing and Editing and Design have said in their respective classes. The wealth of knowledge, personal and professional advice I've received has been astounding.
Advice for incoming students?
It can be intimidating coming in. Learn at your own pace, and get involved. Whether that's with The Reflector or one of our many other student organizations, the value of that experience is incalculable
Favorite class?
Two way tie. Intro to News Writing and Reporting and Editing and Design.
If you were singing karaoke, what song would you pick and why?
If it weren't for my lack of singing ability, I'd pick Obstacle 1 by Interpol. It's catchy, and the lyrics are simple enough for me not to mess it up.
If you could only eat one meal for the rest of your life, what would it be?
Got to go with a cliche here and say pizza. The variety of forms it can take make it the best option.
Most interesting thing you've read, watched, or listened to lately?
"Empire of Pain" by Patrick Radden Keefe. It's a book about the history of Sackler family, a pharmaceutical dynasty who popularized and sold OxyContin.
If you didn't have to sleep, what would you do with that extra time?
I'd certainly read more. There are not enough hours in the day to read about the myriad of topics I like to learn about.