Student Spotlight
Justice Sandle
By: Caitlin Doyle, PR student intern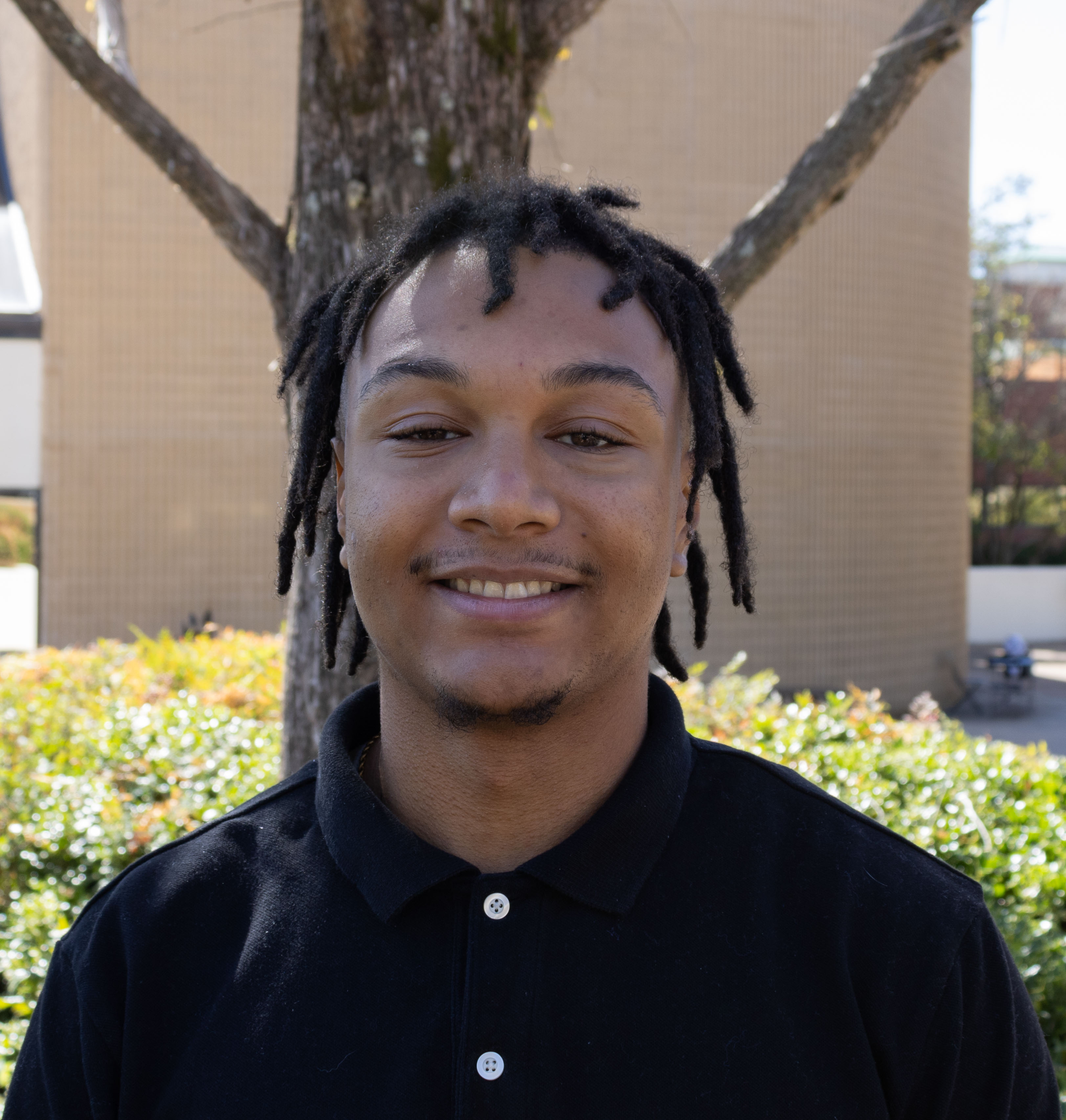 Justice Sandle is a senior from Clinton, Miss., majoring in communication with a concentration in print & digital journalism. Sandle is also a personal trainer at the Sanderson Center on campus. In the future, he would like to do freelance writing for ESPN or another major sports media company. He has worked with the Sports Illustrated branch here at Mississippi State.
Why communication?
When I got accepted into Mississippi State, it was for chemical engineering but after some hard thought and consideration, I realized that I would rather talk about my passions. Those passions are sports, music, and entertainment. I took one communication class and enjoyed myself so much that I switched majors and I am now here. 
Favorite class so far?
So far my favorite class has been my Digital Communication course.
Advice for incoming communication students?
If I had any advice for any incoming student it would be to start your portfolio early. Also, enjoy the assignments that are given to you because it gives you a chance to explore many different parts of Starkville and you can also learn about yourself as well. 
Best advice you've received from a professor?
The best advice that I received was being told that I have a talent for entertaining people with my writing and if I chase after what I want, I will get it. 
Favorite place on MSU's campus?
My favorite place would either be the gym, or the lake behind the Sanderson because of how peaceful it is.
Guilty pleasure show?
Victorious!
Favorite Starkville restaurant?
It is a three way tie between Umi, Godfather's Pizza, or Harvey's.
Davis Wade Stadium or Dudy Noble Field?
Davis Wade Stadium. I like baseball but it is a different feeling when we have a great football team.