Alumni Spotlight
Lindsay Linhares
by Abbie Kate Hancock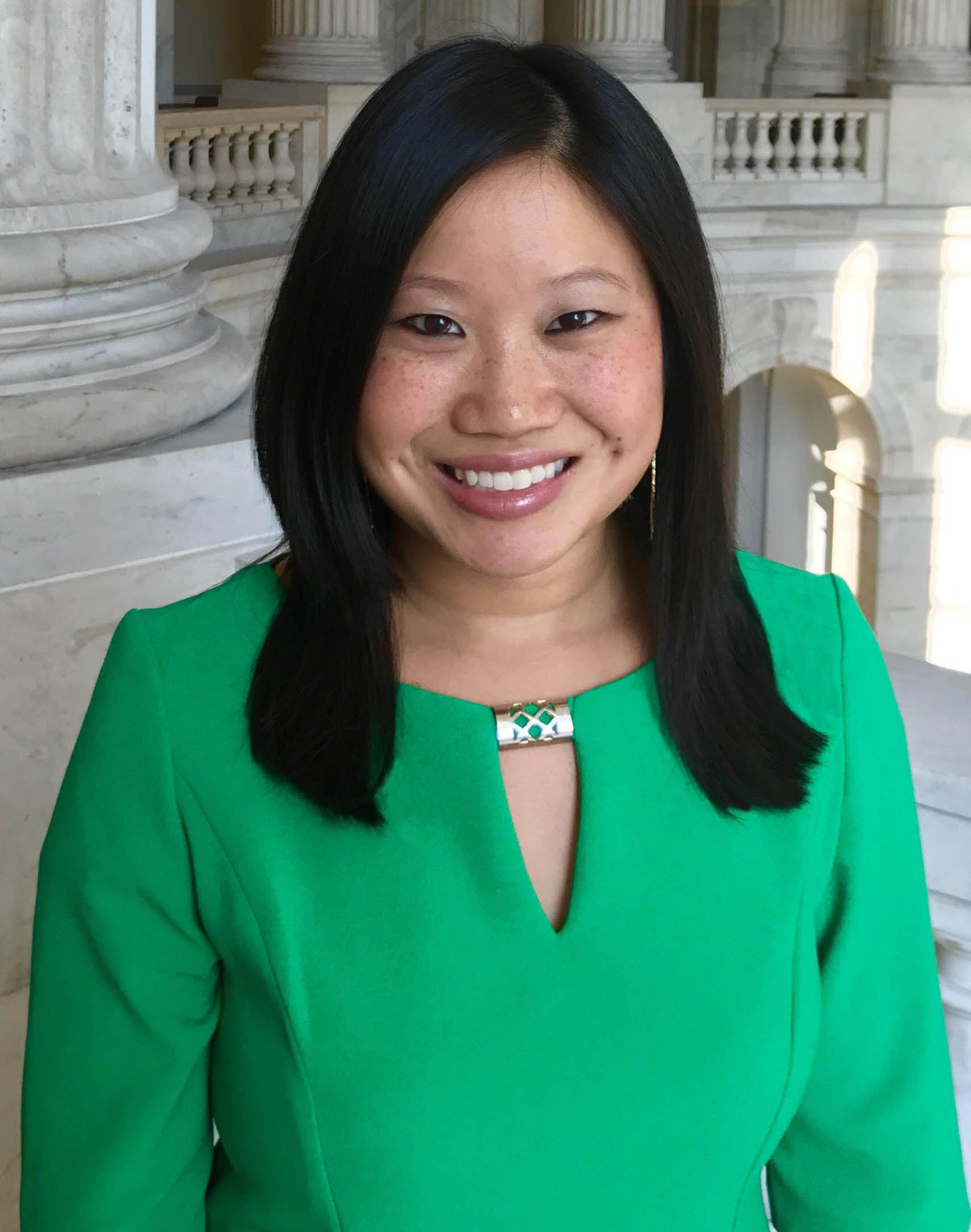 Lindsay Linhares, a Starkville native, graduated in 2013 from MSU with a Bachelor's degree in Communication with a concentration in Print and Digital Journalism. 
Linhares lives in Washington, D.C. where she works as a Senior Policy Advisor for U.S. Senator Cindy Hyde-Smith for the Legislative Branch of the U.S. Government. 
Linhares first went to D.C. to work for U.S. Senator Thad Cochran as a Legislative Aide and was later promoted to be a Legislative Assistant. She served as a staff member for five years until he retired from Congress. 
"During the last couple of years of his term, he was Chairman of the Senate Appropriations Committee,"  said Linhares. "While working for Senator Cochran, we focused much of our efforts on the appropriations process by authoring bill text, report language, and committee hearing materials. We were responsible for a certain portfolio of issues and we represented Mississippi priorities and interests on the national scene."
In her current position, she advises Senator Hyde-Smith on current legislation and works with her to develop ideas on policy positions and legislative text for a number of issues, including the judiciary and law enforcement, education, labor, workforce development, transportation and economic development. 
She is responsible for understanding the impact of legislation and regulations on business and education in Mississippi, and she advocates for Senator Hyde-Smith's priorities in the appropriations process. 
"I also lead the office's work on vetting, recommending, and confirming federal judicial nominees on behalf of the Senator. We frequently meet with constituents and advocacy groups to discuss issues important to them when they travel to Washington," said Linhares. 
Linhares said her job requires her to be able to effectively communicate complex legislative information by writing policy memos, talking points, and speeches for the Senator.
She interned two different summers in D.C., where she worked for a political consulting company, advocacy organization and also on Capitol Hill for a Member of Congress.
Linhares said her internships were all valuable and provided her with hands-on experience and the opportunity to grow her professional network. She kept in touch with many of the individuals she interned with, which helped her nail down her first job on Capitol Hill.
Her advice to students looking for internships and jobs is to cast a wide net and make sure you have a one-page resume. 
"Network with those you know and ask them to connect you with other professionals in your desired job field. Have good, thoughtful questions on hand and remember to write a thank you note after the meeting," said Linhares. "Make sure you have a professional one-page resume. Ask for assistance from the MSU Career Center and a trusted professor or advisor. Be open to feedback. During an interview, don't be afraid to talk up your accomplishments and goals."
Favorite memory as a communication student?
I had so many great memories as a student it's hard to pick one! I made some of my best friends during my time as a student, and I still am in touch with many of them today. I am thankful for the advice and time that my communications professors invested in me. They not only taught me material, but important life lessons that are valuable as a working professional. Mississippi State University and the Communications Department are welcoming places that have made a lasting impact on my life and so many other individuals around the world.
Favorite communication class you took and why?
I enjoyed both photojournalism and persuasion. I really enjoyed the field trips and topics we were assigned to photograph in photojournalism. We had the opportunity to learn Photoshop in depth and by the end of the class had a portfolio of professional looking photos.
Persuasion was fun because we were able to write and present a variety of speeches to our classmates. We had a lot of creative topics and each week we voted on the best speech. I learned to be comfortable to speak in front of people and had fun while doing it!
Preparation for graduate school and the workplace?
The writing skills I learned in taking communication and journalism classes helped build a strong foundation for entering the workforce. I still use the skills and techniques I learned in my classes every day- whether it be writing a memo, speech, or talking points for the Senator to effectively and concisely communicating my policy ideas through email or phone during the COVID-19 pandemic. Good writing and being able to communicate your point of view are some of the most important skills you can bring to the workplace.
Any funny stories from your time in McComas that come to mind?
Really anything involving Hank Flick! I took two classes with him- Interviewing and Small Group Communications. He was a memorable teacher that kept us entertained with funny stories and sayings. He always held our attention throughout class. I do remember a football player in one of our classes used to fall asleep everyday (bless his heart) and Dr. Flick would always try and ask him questions to wake him up or scare him awake.
Favorite communication professor and why?
Sid Salter- I took his class for news editing. He was a great, thoughtful teacher with years of experience in the business. He expected a lot from his students, but he was personable, had lots of great stories and real-life experiences to share with us. I enjoyed some of the different projects we did during the class, including doing a full newspaper spread. He also mentored me when I was in his class- I often see him when I return to Starkville for a football game or event.