Alumni Spotlight
Liz Roark
by Abbie Kate Hancock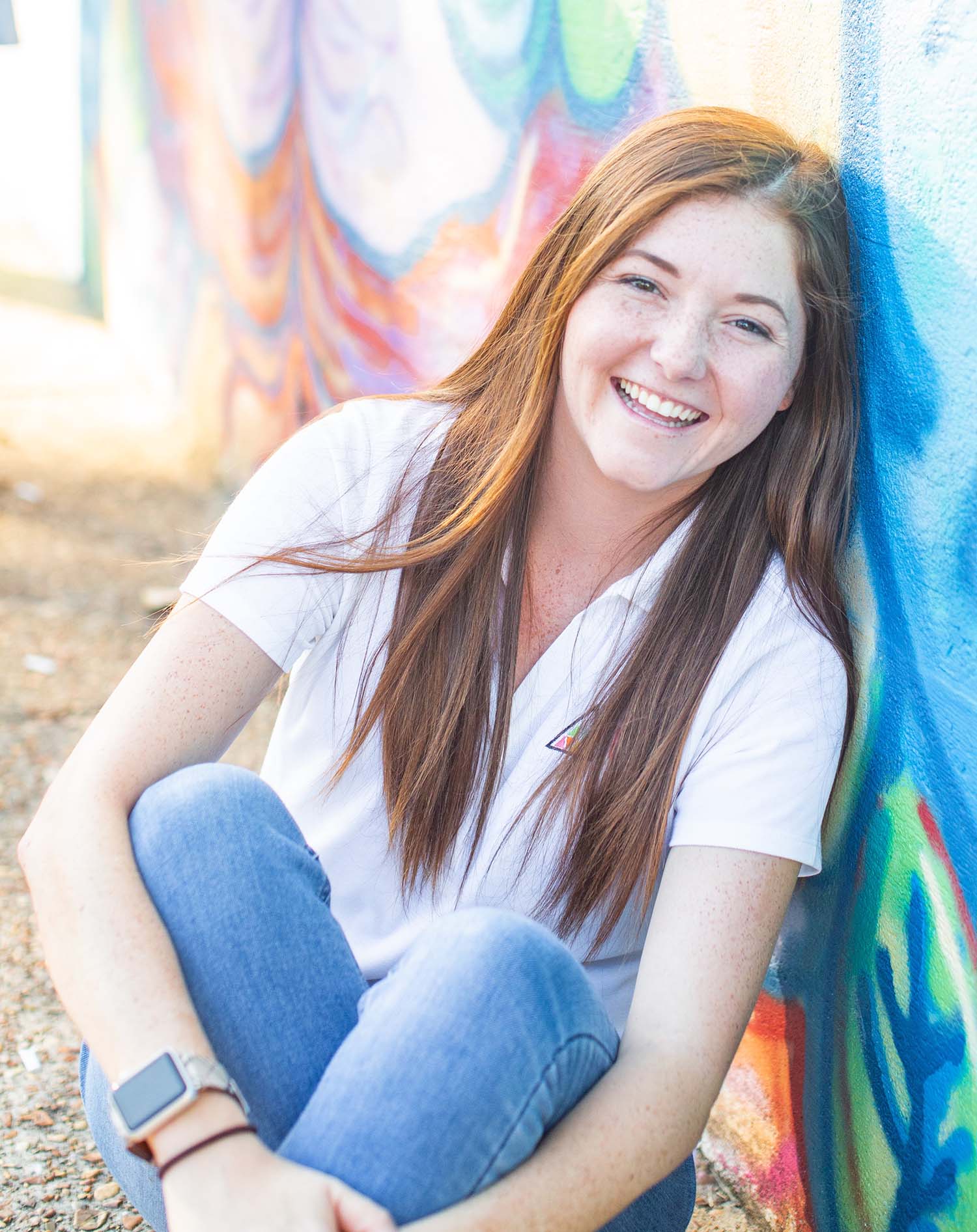 Liz Roark, a Batesville, Miss., native recently graduated from Mississippi State University with a Bachelor of Arts in Communication concentrating in Public Relations.
Roark accepted a job this past summer with Northeast Mississippi Community College as a recruiter. Before transferring to MSU, Roark started her college career at NEMCC.
Roark worked in the recruiting office while attending NEMCC and fell in love with recruiting.
"The whole point of my job is to help show students why Northeast is the perfect fit for them," said Roark. 
Roark said one of the main things about her job was to give campus tours to prospective students; providing them with an opportunity to see what campus is like.
Roark has adjusted her job to cater to the highly used communication channels during COVID-19.
"Because of COVID 19, we have had to adjust what we do a little bit. We are focusing heavily on popular social media platforms such as Tiktok and Instagram. We are also meeting with a lot of students over Zoom instead of face to face," said Roark.
In her time at MSU, Roark was a part of the Department of Communication's Public Relations Integrated Student Media Agency (PRISM).
She said PRISM prepared her for the job search and for working in her position recruiting.
"When I was a member of PRISM I learned a lot of real-life job experience that prepared me for my job now," said Roark. "PRISM taught me to professionally run a social media campaign which prepared me to be successful in the job I have now."
Favorite memory as a communication student?
My favorite memory was probably how close of friends everyone was in the PR department. One great thing about our department is that just about everyone loves to talk. This made for great friendships that will last a lifetime!
Favorite communication class you took and why?
I loved PR case problems. Dr. Fisher did a great job of making a class that could be boring super fun! I feel like I learned a lot in that class!
Favorite communication professor and why?
My favorite Comm professor was Dr. Terri Hernandez. Dr. Terri is such a great role model and friend. While I was a State Dr. Terri always pushed me to do my very best and for that, I am so thankful.
Preparation for graduate school and the workplace?
I think joining PRISM helped me so much! I was able to get tons of real-life experience that made it super easy to adjust when I got a job!