Alumni Spotlight
Marshall Harris
by Abbie Kate Hancock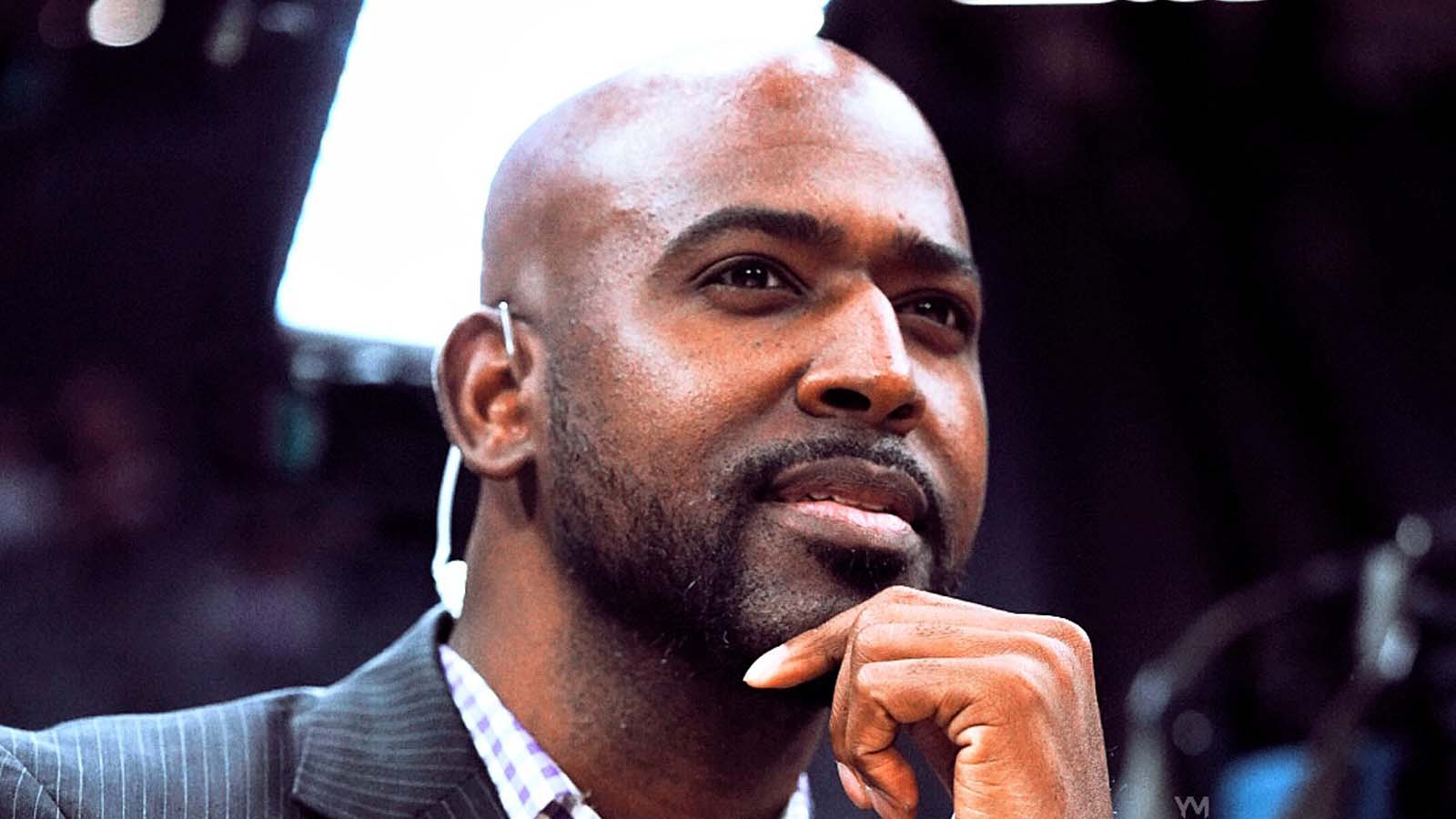 Marshall Harris is a 2000 graduate of Mississippi State with a Bachelor's in Communication with a concentration in Broadcasting.
A Huntsville, Ala., native, Harris now lives in Sacramento, Calif., where he serves as the Sports Director at KOVR-CBS 13 News. 
Harris oversees the sports department which airs four 1:30-2:30 sportscasts a day.
Harris helps produce sports shows including Sports Xtra (which premieres after sporting events such as NFL games, NCAA tournament games, and college football games).
KOVR-CBS 13 also hosts "Sports Sunday" which airs every Sunday featuring sporting event highlights, interviews, stories and analysis.
"I execute, produce, host, write, and edit these shows along with other people on my team," said Harris.
Harris helped build the sports department at KOVR to what is it today. 
"This station didn't have a sports department for over a decade and were looking to build it back up," said Harris. "I was brought in to lead a three-person department and help create an infrastructure with complete autonomy. It was my first foray into management and it has been a great experience."
Harris said without a doubt his internships provided a leg up for him in the career he has built. He said his philosophy was to always be interning somewhere.
During his college career, Harris interned at multiple places including: WAFF-TV station in Huntsville, Ala, WEUP radio station where he did on-air sports and assisted with the morning show every subsequent summer.
These internships eventually led to him landing an internship with CNN/Sport Illustrated during his senior year at MSU. 
"I learned how sports television worked at the national level. But more importantly I worked with then anchor/now NFL reporter and mentor Laura Okmin," said Harris. "She introduced me to my future agent and through her I met mentors Stuart Scott and Kevin Frazier."
Harris said the most important tip he can give students looking for a job is that networking is just as if not more important than building the skill set you hope to put into use. 
"I always abide by the rule who you know can get you a job; what you can do will keep you there," said Harris.
Harris emphasized that more now than ever, through websites like LinkedIn and even Twitter, Instagram, and Facebook you can connect with people in a personal and professional way. 
"Many of the professional connections I have now have come from mutual friends and acquaintances, and in many cases I haven't even met these people in real live." said Harris. "We live in a digital world. Comb websites for jobs; comb social media for connections."
Favorite memory as a communication student?
It's definitely taking classes with Mark Goodman with my college roommate Ben Hart. Teachers like Mark and Karyn Brown just made it all fun. Ben and I were competitive and pushed each other in everything we did. We both worked at the campus radio station WMSV. I was the Sports Director while he hosted a hip-hop show. Now he's the GM and President of a television station in Georgia. I'd argue he's the most successful broadcasting student to come out of the school.
Favorite communication class you took and why?
Introduction to TV Production with Mark Goodman--I was fresh off my first internship at the start of my sophomore year so I already knew how to edit. Mark had me helping students and it really got me wanting to explore teaching at some point. "Give a man a fish he'll eat for a day. Teach him how to fish he'll eat for a lifetime."
 
Any funny stories about your time in McComas?
To be honest it was all fun and games. If I wasn't laughing, I probably wasn't paying attention. I just had joy knowing I was on this journey and I genuinely loved it.
 
Favorite communication professor and why?
It was Mark Goodman because he just didn't take things TOO too seriously. He cared about the students but not in an overbearing way. Oh and he was understanding when my job had me miss classes some weeks when I was traveling covering Mississippi State sports my final year.
Preparation for graduate school and the workplace?
Really, I just learned how to co-exist with others who I probably wouldn't have interacted with otherwise. I think a lot of kids don't necessarily interact with people that are all that different from them in background and thought until college. And that definitely changes when you get to the real world. You have to learn how to work with others you don't even necessarily like or worse. But that's part of being an adult I suppose.