Alumni Spotlight
Natalie Buchanan Joyce
by Abbie Kate Hancock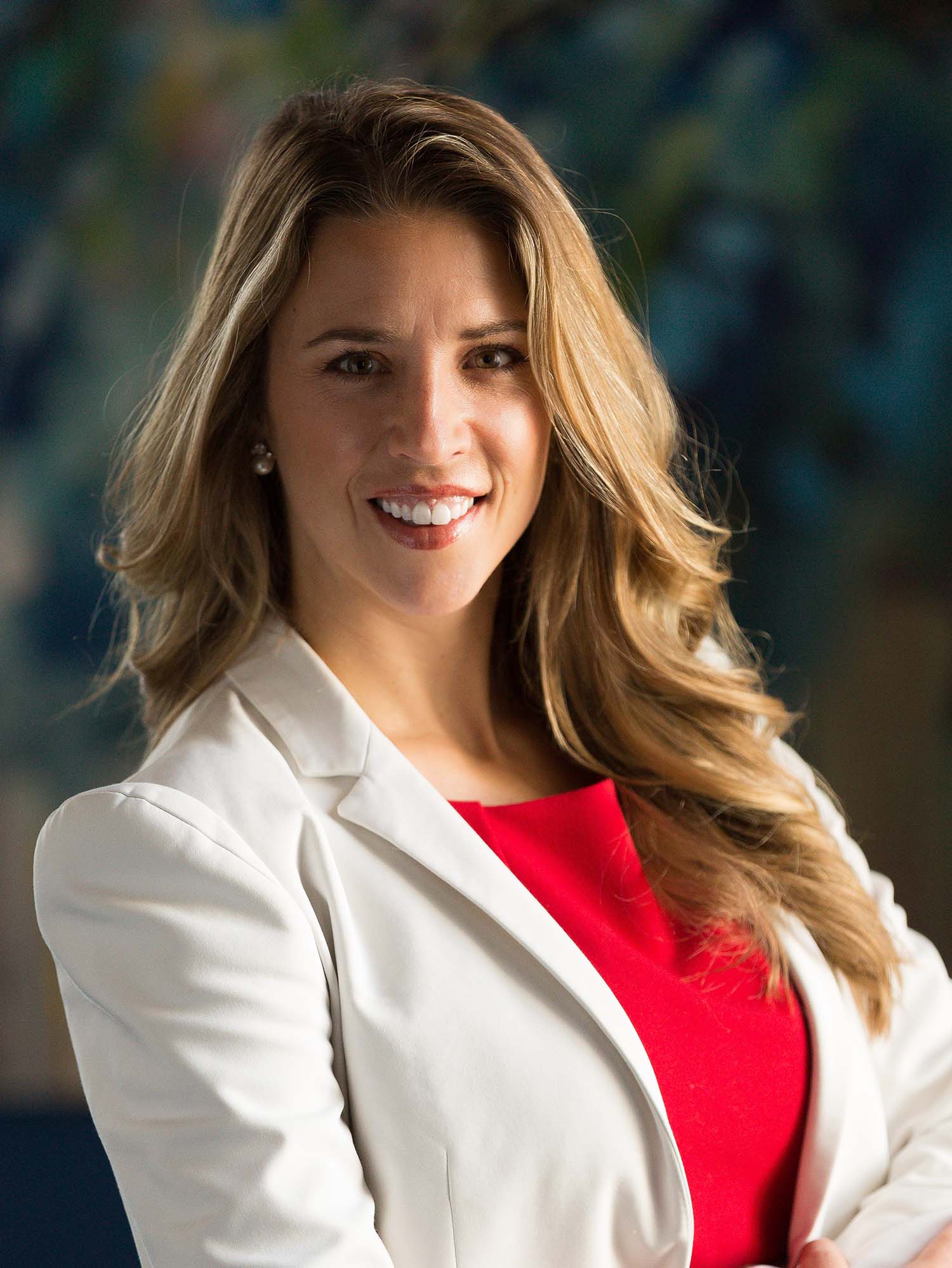 Natalie Buchanan Joyce, a Madison, Miss., native, graduated in 2008 with a Bachelor of Arts in Communication with a concentration in Public Relations. Joyce now resides in Washington, D.C., where she serves as the Deputy Chief of Staff, Member Services for the Office of Republican Leader: Kevin McCarthy in the U.S. House of Representatives. Joyce works every day on Capitol Hill. 
In her work, Joyce advices McCarthy on official matters including helping craft legislative and conference strategies. 
"In this capacity, I function as a liaison between the Republic Members of Congress and the Office of the Leader, advising Members of Congress and staff on a daily basis of office operations," said Joyce. I also serve as the lead staff on the Steering Committee, the process by which rank and file members are appointed to chairmanships and committees.
Joyce said her prior internship experience prepared her for the job search in D.C. and her current position now. She completed an economic development internship with the Golden Triangle Development LINK in Columbus, Miss., and another internship in Washington D.C. with Senator Cochran. Her internship with Senator Cochran spiked her interest in pursuing a career in government and politics.
Joyce's advice to undergraduate students looking into the job market is to apply for multiple internships.
 
"Complete multiple internships and network, network, network. Internships allow you to not only understand what you enjoy or dislike, but also for employers to see your work ethic and talent first hand," said Joyce. 
While applying for jobs and internships herself, Joyce said she learned the need to balance confidence and humility in the interview process.
"Be yourself, be confident in your talents, but understand that most positions out of college will have you doing entry level work," said Joyce. "Be a team-player and learn from those that have been in the industry. Also, never turn down an interview. The more you practice, the better you are." 
Favorite memory as a communication student?
Dr. Laura Walton's classes
Favorite communication class you took and why?
Professor Hank Flick's interview class - he was hysterical, and had a knack for telling it like it was. I found that I took away tangible items to help me better write a resume and excel at interviewing.
Preparation for graduate school and the workplace?
MSU taught me how to not only have great communication and professional skills, but also interpersonal skills, which I believe will take you extremely far in the workforce.  You need to have both.
Favorite Communication professor and why?
Dr. Laura Walton - she was incredible communicator and pushed students including myself to be better writers, think about the bigger strategic picture, and was also an incredible mentor.