Faculty Spotlight
Philip Poe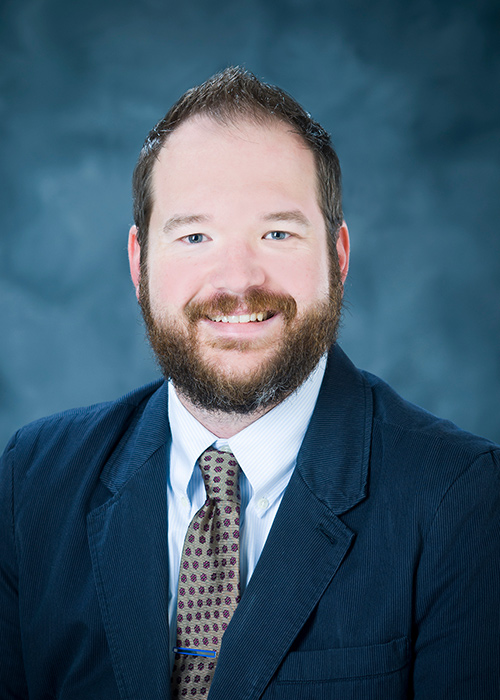 Philip Poe, a 10-year faculty member for the Department of Communication, is a native of Houston, Texas. Poe received his B.A. in Communication-Journalism from the University of Houston, his M.A in Mass Media Studies from the University of Houston, and His Ph.D. in Mass Communication from Texas Tech University. He is currently working on a book about how journalism/journalists are depicted in film, and he is also writing an article that analyzes how Autism-Spectrum Disorder is portrayed in popular TV shows.
Poe enjoys the field of communication because it is ever-evolving and is fundamental to the success of a representative democracy. After all, Poe said, "Journalism is in the Bill of Rights." His favorite part of being a professor is helping students learn how to write clearly and concisely.
Poe was nominated to be featured as a spotlight by his student, Joshua Stewart, who said, "Dr. Poe is funny, quick-witted and excellent at his job. I am currently enrolled in his News Writing and Reporting class, and I have learned much in only five class periods. He's an excellent member of the communication faculty."
Favorite memory in the Department of Communication?
My whirlwind on-campus interview, and I do mean whirlwind -- it was in the middle of the 2011 tornado outbreak. Dr. Forde and I sheltered in the basement for an hour and Dr. Williams drove me halfway across the state (and eventually out of the state) to find a flight back to Texas. I had never met these folks before, but they proved how much they cared about people.
Best advice for communication students?
Take a 10-minute break from social media each day to read the news. Speak your mind; be intolerant of ignorance.
If you didn't work in communication, what could you see yourself doing?
Making documentaries. But, that's still communication. So, I'll say landscaping.
If you could only watch one film for the rest of your life, what would it be and why?
Nacho Libre: Infinitely quotable and always enjoyable, with a great soundtrack too.
Favorite spot in Starkville?
Boardtown Pizza
Do you have human or furry children?
Both! Two children, Lucas and Annalee, and two cats, Major and Dingo.
Any funny stories from McComas?
It took me five years to discover there are three stairwells in McComas.
How do you spend your free time?
Watching, coaching and playing sports. Playing and listening to music. Yard work.