Alumni Spotlight
Quentin Smith
by Abbie Kate Hancock
A broadcasting alumnus and Tupelo, Miss., native, Quentin Smith, graduated from Mississippi State University in 2014 with his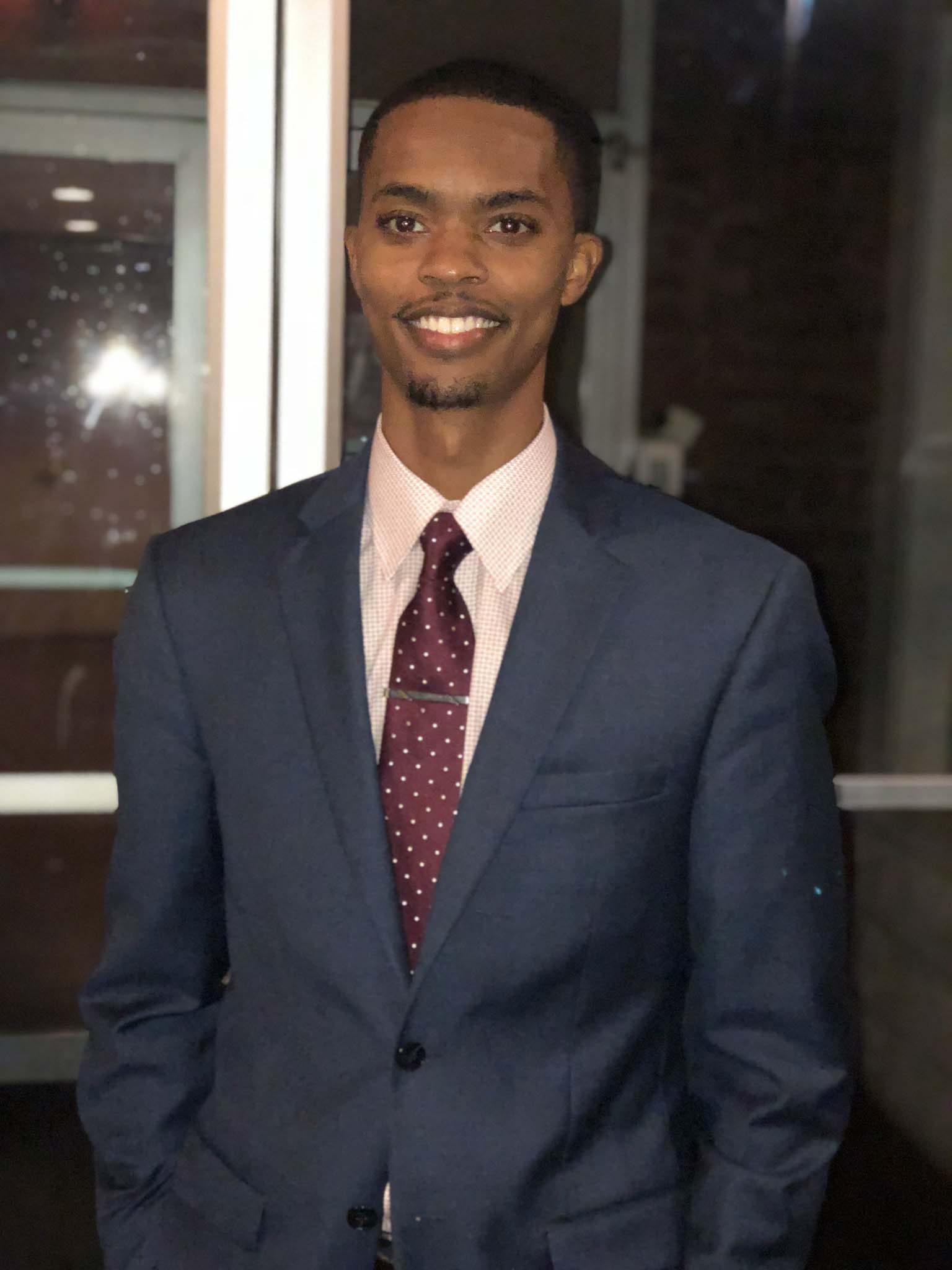 Bachelor of Arts in Communication concentrating in Broadcasting, now referred to as the Broadcast & Digital Journalism concentration.
Smith resides in Jackson, Miss., where he works full time as a television news reporter for WLBT News. On a typical work day for Smith, he collaborates with his fellow reporters, producers, and assignment editors to pitch stories and discuss what the channel will cover for the day. His daily goal is to come prepared with two story ideas in mind to remain on top of the assignment. 
"Once I receive an assignment, I head out to my story for that day. It usually involves me traveling to a city across Central Mississippi. I interview my subjects for the story and shoot my video to go along with my story. Once I'm finished in the field, I head back to the studio to edit my video and write my script for my story," said Smith.
From there, Smith goes to live to present his story at a location site or inside the studio. Following the live broadcast, he posts a web copy of the script online and to WLBT's social media accounts to complete his assignment. 
Smith knew he always wanted to be a reporter after being introduced to the industry at an early from his dad who was a tv news reporter. 
"Seeing my father's love and commitment to his craft and community was inspiring to me. My dad is my hero, and I am proud to say I am following in his footsteps," said Smith.
The summer before his senior year at MSU, Smith did an internship at a TV station in his hometown. He was able to get hands-on experience by actually going out with reporters and shadowing them while also putting news stories together.
"I took several courses at MSU such as practicum, intro to news writing, and broadcast performance, that really helped prepare me for the internship and job," said Smith.
For graduating seniors, Smith relayed an insightful six-step list on how to begin searching for positions in the job market: 
 
1.    Make out a list of companies or places you want to work for. 
2.    Network, intern, or develop connections with people there. 
3.    Apply to multiples companies and places, don't put all your eggs into one basket. 
4.    Start the job search early. Ideally, at the beginning of your senior year, definitely by the start of the last semester of your senior year. 
5.    Once you've applied, follow up with the company if you've gone a while without hearing from them. 
6.    The earlier you start this process, the sooner you'll hear back from potential employers. 
Smith said the most important thing he learned while entering into the job pool was to be authentic and give honest answers. 
"Do a little research on the company the night before the interview process and have questions to ask them, employers are impressed when they know you've done your research on them," said Smith.
Favorite memory as a Communication student?
My favorite memory is anchoring for Take 30 news for the very first time. I was so excited to be behind the desk, it was in that moment I knew I was called to do this. The show was great, but it wasn't just because of me. My co-anchor and everyone else on the production side brought their A game. It was a great newscast, one I'll never forget. 
Favorite Communication class you took and why?
My favorite communication class was interviewing with the late Dr. Hank Flick. That class taught me how to be prepared for an interview, and how to stand out to potential employers. I used everything Dr. Flick taught me, and to this day, his teachings played a big part in me having a great interview with my first news director, which ultimately helped me land my first job. 
Preparation for graduate school and/or the workplace?
The communication department taught me about the importance of networking and doing internships. Two key pieces of advice that I got from Dr. John Forde. It's funny how life works because I always stress to undergrads the same message he passed along to me. 
Favorite Communication professor and why?
My favorite communication professors are Philip and Lindsay Poe. I took intro to news writing with Philip Poe. It was in that class where I learned the basics of writing a news article and gathering information for my story. Whenever I'm writing my stories for the news, I think back to what Dr. Poe taught me. It was also in that class where I developed my true love for story-telling. I also took tv performance with Lindsay Poe. We did mock live shots from the field, and it gave me a true feeling of what I'd be doing once I landed my first tv job. She always gave helpful tips on how to do certain things better, tips that I still use to this day. They both believed in me. I don't know if they know it or not, but their belief in me is what fueled me to be the best student/journalist I can be. I'll always be grateful for them.