Student Spotlight
Reagan Young
by: Caroline Dewberry, PR student intern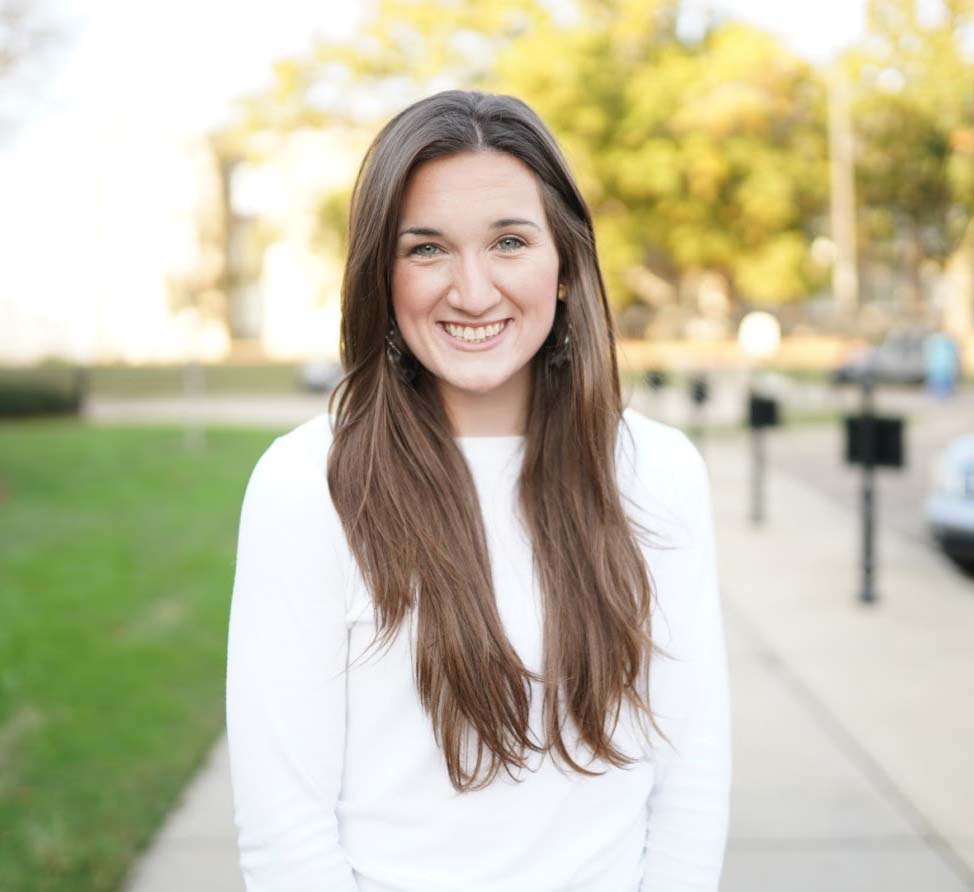 Reagan Young is a senior communication major from Chelsea, Ala., majoring in communication with a concentration in public relations. Young is involved in Chi Omega sorority and Brickfire Project Mentoring Program. In the future, she plans on teaching English abroad after graduation. Her dream after teaching abroad would be to travel the world, write stories about the people she gets the privilege to meet, take pictures of the places she gets to travel, and be led by the Lord through it all!
Young was nominated by her professor Uyanga Bazaa, who said "She was enthusiastic about Research and PR, and I am confident that she excels in her other classes as well."
Why communication?
I love the freedom in job opportunities within this major. I feel confident that after I graduate I could find a communication job in any field, anywhere, doing a variety of important and needed tasks.
Best memory in the Department?
Many of my favorite memories surrounding the Department of Communication revolve around my internship with the department and the opportunity I have had to work in the main office of the Department. Getting to know the faculty and staff better has been a treat. I absolutely adore the staff who work in the office of McComas. They invest well in people. There have been many laughs and much encouragement throughout the halls of McComas!
Advice for incoming communication students?
Get to know your professors. Oftentimes you will have your professors again in later years and it is neat to have relationships already established. Knowing your professors also makes classes seem less intimidating and more enjoyable.
Best advice you've received from a professor?
Dr. Lindley once told me I laugh too much when I was answering mock interview questions, and that advice has changed me for the better! At first I was taken aback for being called out on laughing, when at the time I thought I had to laugh to show my personality. But, after being humbled and taking the wise and needed advice from Dr. Lindley, my interviewing skills were sharpened and refined.
Favorite class?
Interviewing with Dr. Lindley
If you were singing karaoke, what song would you pick to sing?
"Empire State of Mind" by Jay-Z and Alicia Keys. Even though I cannot hit Alicia Key's notes in this song, I can most definitely lay down the law on the rap part which would make up for my lack of musical talent.
If you could only eat one meal for the rest of your life, what would it be?
Acai bowls that are piled high with fresh fruit and peanut butter.
What's the most interesting thing that you've read, watched or listened to lately?
I LOVE THIS QUESTION. So many things, but by far my favorite couple of books I have read recently would have to be "China" by Edward Rutherford and "The Insanity of God" by Nik Ripken.
If you didn't have to sleep, what would you do with that extra time?
I would curl up with my kindle, read several books a week, and learn how to navigate around the earth based on the stars! I think I would also like to take as many surveys as I could online where they pay you to do so. I always feel like those take too long, but if I had 24 hours to do them, then I think that could be manageable.