Alumni Spotlight
Sara Frederic
by: Reagan Young, student PR Intern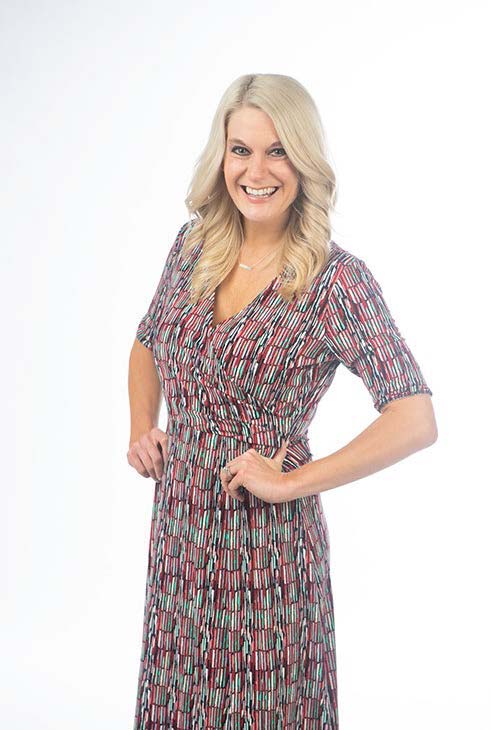 Sara Frederic received her Bachelor of Arts in Communication with a concentration in Public Relations in 2008 from Mississippi State University. Frederic also earned two master's degrees from MSU, including a Master of Business Administration in 2011 and a Master of Science in Sports Administration in 2012. 
During her years as an undergraduate student at MSU, the Amory, Miss. native interned with the Athletic Department's Media Relations team and worked with Aramark. During post-grad years, Frederic was a graduate assistant for Athletic Academics and interned with Learfield Sports. 
Frederic recommends gaining first-hand experience to know what you are passionate about.
"You will never know what fulfills you unless you experience it firsthand and I recommend to everyone to pursue those opportunities early to ensure it is something you want to wake up and do every single day with enthusiasm and pride."
 Currently, Frederic fulfills the role as Director of Development for the College of Arts & Sciences at MSU. Frederic's job includes securing gifts to support MSU's students, faculty, staff and beyond. 
The job changes daily, but consistently Frederic gets to build long-term alumni relationships. 
"My favorite part of this role is the relationships built over the years; they are extra special to me."
Building off these relationships, Frederic said she loves hearing the stories of the people she meets. 
"I love hearing stories and seeing MSU through their eyes. If they have interest in supporting an area, we work together in documenting their intentions to ensure their gift is executed correctly.
Every single gift, no matter the quantity, goes to promote academic excellence to a complete stranger, noted Frederic. 
Frederic said gift giving to the university has the potential to completely change a student or faculty member's life.
"This type of loyalty, compassion and kindness is truly immeasurable. Whether they realize it or not, they have potentially changed the whole trajectory of a student or faculty member's life."
For some, without the financial support of generous donations, they would not have been able to take the leap to go to college. These students can then go forth in a career and educate others around them about their experience and the importance of higher learning. 
While at MSU, Frederic hoped to secure a development role in athletics. But, after the market crashed in 2008, availabilities in this job area were slim. This led Frederic to stay and earn her master's degree in hopes that another position would open up. She ended up switching gears entirely and took a customer service job with Blue Cross and Blue Shield of Mississippi. 
Frederic worked at BCBS of Mississippi for five years and said she did not expect it, but she learned a lot during her time with the company.
"I never thought I would end up in the insurance field, but those 5 years taught me so much. I had a very innovative and dynamic boss, who mentored me along the way, and an amazing team to work with."
In August of 2016, Frederic began her current role as Director of Development for the College of Arts & Sciences. 
When it comes to searching for a job, Frederic said to not fear other opportunities that arise which are different from a dream job.
"If your career path takes an unexpected turn or you do not get your dream position offered to you, do not fear the other opportunities that arise that you never thought you would pursue. There is a lesson in every role no matter how big or how small."
In a world of constant evolvement, Frederic said to remember that we learn from every situation.
"Never stop learning. We are living in a world that is constantly evolving and having knowledge of various other areas makes you more marketable wherever you go."
Favorite memory as a communication student?
My short stent in Lab Rats.
Favorite communication class you took and why?
Web Design - Kevin Williams taught me how to build a website from scratch which has been very valuable in my career.
Most valuable lesson learned from the communication department?
If you are pursuing a concentration in public relations because you think you are a "people person" that is not the right field for you!
Any funny stories from your time in McComas?
I signed up for copy and layout and thought it was odd that it met in the theatre area. Come to find out, there was a scheduling glitch and half of us were there for copy and layout and the other half were there for Improv. Once that was announced, Joe Durst said those who would like to stay in improv were welcome to as it counted credit wise just like copy and layout…or those who would like to edit their schedule could go do that now. 
Half of the room left. Once they cleared out, she said, I forgot to mentioned that this class is a guaranteed "A" as long as you attend. It was such a memorable and fun experience to get outside of my comfort zone which led me to my Lab Rats involvement and a group of friends I still cherish to this day.
Favorite Communication professor and why?
Lora DeFore; I had an opportunity to take a maymester feature writing course with her and she really engaged us all and motivated us to strive for excellence. But, she always provided grace, support and compassion regardless. Kevin Williams was another favorite. His mass media and web design courses were always filled with lots of great information and plenty of laughter in between.