Student Spotlight
Tabitha Rafferty
By: Caitlin Doyle, PR student intern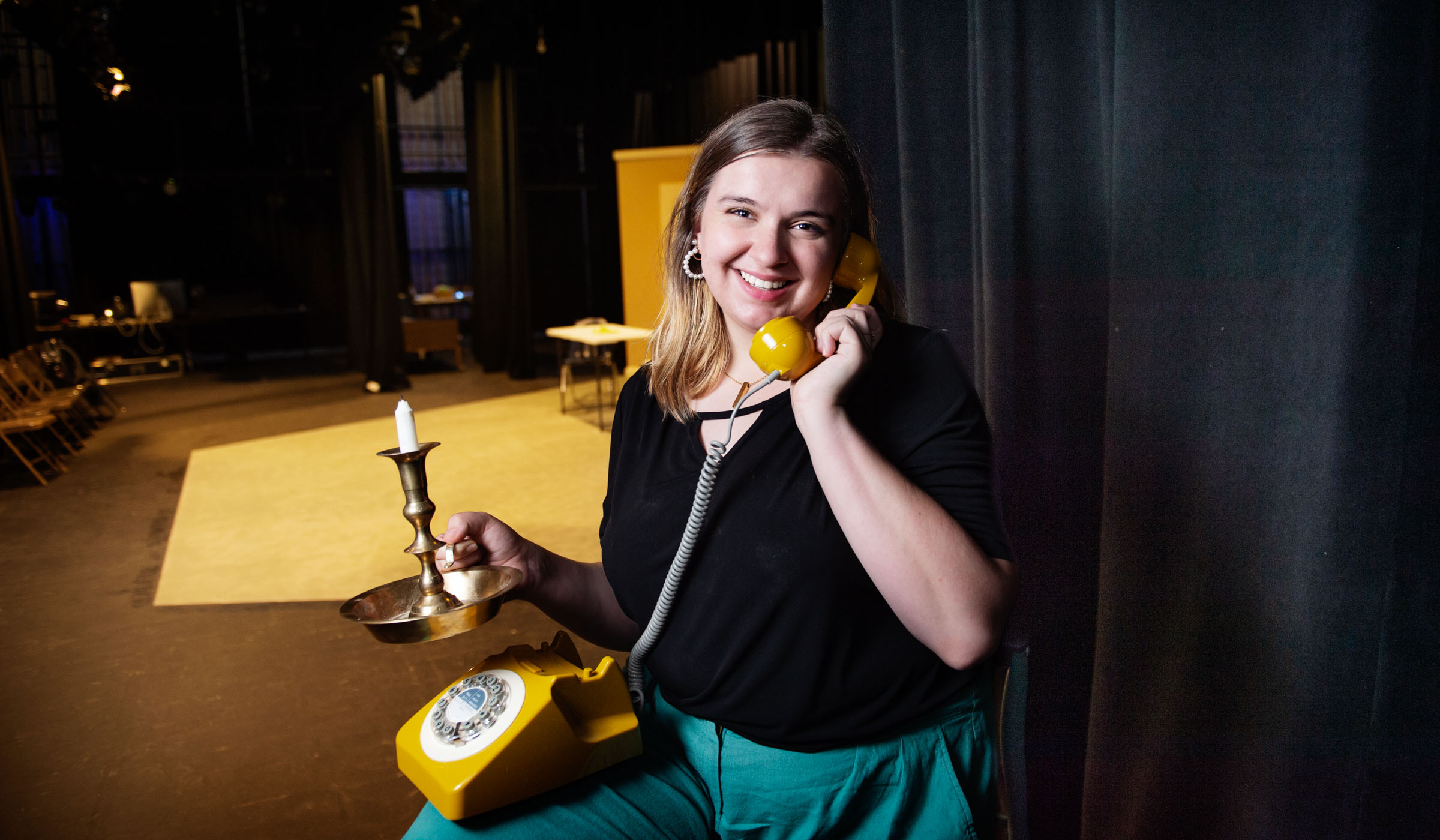 Tabitha Rafferty is a sophomore from Clinton, Miss., majoring in communication with a concentration in theatre. Rafferty is involved with Theatre MSU, Blackfriar's, Alpha Psi Omega, Lambda Sigma community service honor society, and Thrive Scholars. She spent last summer working as a box office assistant for Carey Dinner Theatre in Hattiesburg. 
Why communication?
I chose communication and theatre in particular because it is my passion! No matter how stressful pushing through a production can feel, it is still what I love to do. I would spend all my time in McComas working on shows if only I didn't have to go to other classes.
Favorite class so far?
Jesse Wade's Script Analysis.
Advice for incoming communication students?
Get involved! There are so many cool things to do on State's campus, and specific to communication as well. My personal favorite is TheatreMSU, but I'm a little biased. No matter what you choose, finding a community and something to keep you busy out of class is such an important part of experiencing college!
Best advice you've received from a professor?
Mental health comes before theatre. - Melanie Harris
Favorite place on MSU's campus?
McComas obviously!!
Favorite Starkville restaurant?
Harvey's!
Davis Wade Stadium or Dudy Noble Field?
Dudy Noble Field!
Do you drink coffee? If so, what is your coffee order?
I prefer Loaded Teas or a London Fog!