Faculty Spotlight
Uyanga Bazaa
by: Greta Allen, PR student intern
Image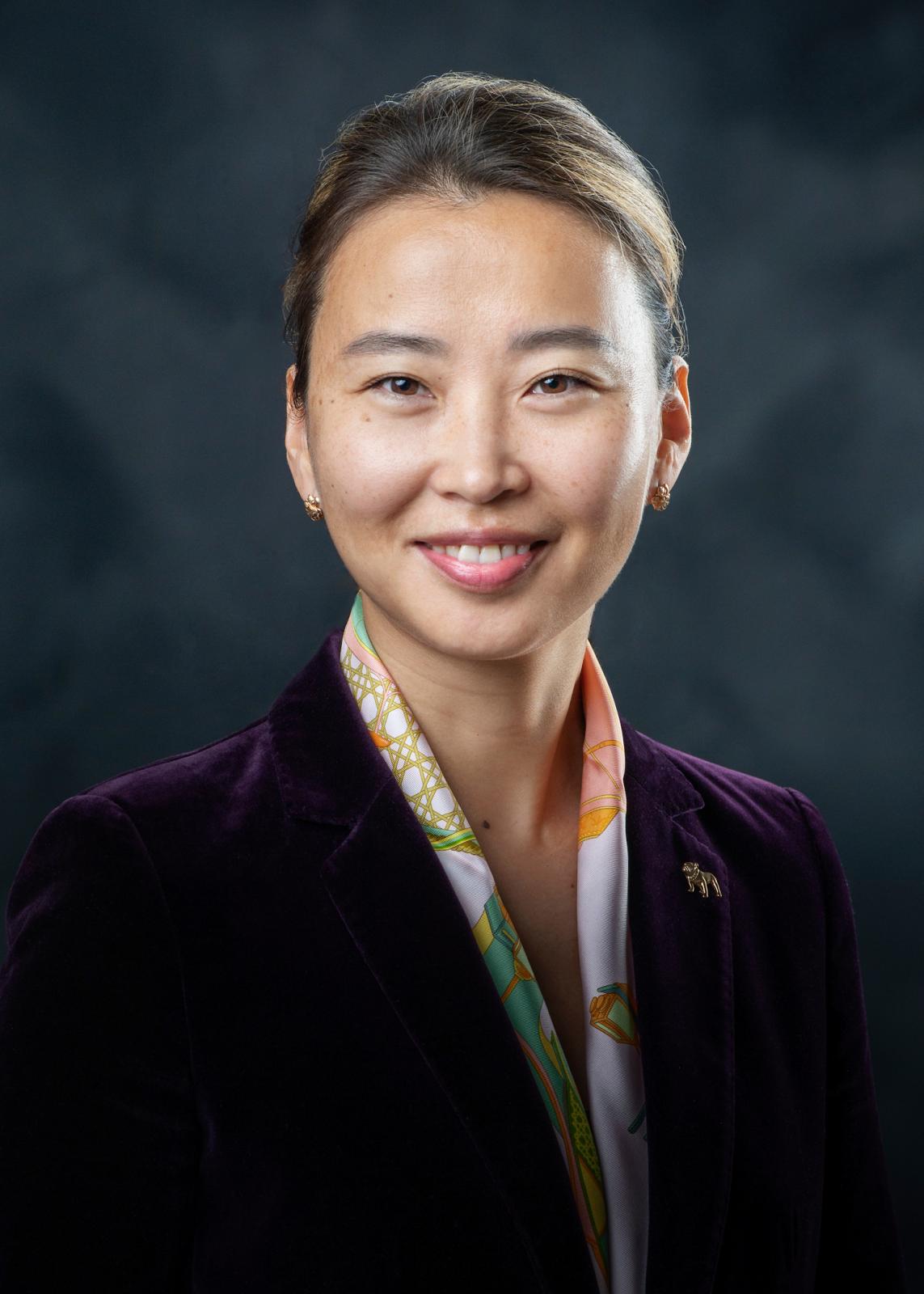 Uyanga Bazaa is a native of Ulaanbaatar, Mongolia, and has been a part of MSU's Department of Communication for two years. Dr. Bazaa received a Ph.D. in Mass Communication from Texas Tech University and a Master of Arts in Mass Communication from the University of Kansas. At MSU, Dr. Bazaa teaches Research in Public Relations and Advertising, Public Relations Case Problems, Health Communication and Campaigns, and Introduction to Communication. 
Dr. Bazaa's favortie part about working in the communication field is how exciting the Public Relations field is through which societal values are negotiated and changes occur.
Terri Hernandez, the public relations concentration coordinator, said, "We are grateful for Dr. Bazaa's commitment to excellence and unwavering focus on students, research, and service. Her exceptional research accomplishments, coupled with her student-focused approach, makes Dr. Bazaa a true asset to the department and PR concentration. She is a true role model for aspiring academics and a valuable member of our department and concentration."
Favorite memory in the department?
In November 2022, our Public Relations concentration held its annual Advisory Board meeting. We've had a couple of our students present some of their class projects, such as graphic design, branding, and web development works to the Advisory Board members. Our students were confident in their presentation, passionate about communication, and honest about their learning journey. I was proud of my colleagues and the communication department for doing such a great job in preparing competent, caring, and conscious professionals.
Describe any research or projects you're currently working on.
I've been working on crystallizing the concept called "Value Congruence." This concept would help us understand what goes on in people's minds when they are let down by organizations yet come around "supporting" these organizations e.g., dining at a restaurant that has gotten your order wrong the last time, purchasing a product made by a company that harms animals and/or environment, voting for a politician who does not deliver on her/his promises. 
Studying the "value congruence" concept helps me better understand mechanisms through which our brains process information and, as a result, sometimes, human values and beliefs get reshuffled as internal and external circumstances evolve. By learning more about the value congruence phenomenon, public members become more cognizant of their thinking processes, such as regarding their decisions to halt or maintain relationships with varying organizations.  
Best advice you have for communication students?
Do not worry as much about your grades. Have fun with the classes, course projects, and assignments. Ask tons of questions. 
Any funny stories from McComas?
Karen, Terri, and I did a Hocus Pocus for our department's TikTok for Halloween. I thought that whole thing was quite fun.
If you didn't work in communication, what could you see yourself doing?
There was a time when I dreamt myself of either becoming a singer at a jazz club or an actress. Neither had I the voice to sing nor the talent to act. So, I would have been doing absolutely nothing if it weren't for the communication profession I chose. 
Favorite part of being a professor?                                                                                  
My favorite part of being a professor is to get to do what I like to do which is to teach and conduct research and getting paid for that!
If you could only watch one film for the rest of your life, what would it be and why?
The Japanese film called "Taste of Tea" comes to mind. This movie brings a smile on my face and makes me feel content and satisfied with every experience, memory, and person I have been blessed to have in my life.
What's your favorite spot in Starkville? 
Hibbett. Every time when Nike drops a shoe, my husband wants to see if Hibbett has them, so we either stop by or go to the store, often. A happy spouse is a happy family, right? We love Strange Brew Coffee House, Harvey's, and Moe's BBQ. 
How do you spend your free time?
I sleep a lot. When I am not sleeping and still having free time, I would either be cooking, screen time-ing, reading, doing some yoga, or swimming.
Do you have human or furry children?
My husband is my human child, and I am his. We would love to add a furry child, eventually, but we travel a lot, and I don't want a month or longer separation time period for anyone involved, yet.
What is your favorite location you have ever traveled to and why?
The Alps mountains, covered under thick but fluffy snow, were magical. It was like a gentle giant that made me feel like a tiny part of the universe yet uplifted my humble existence. I'd love to go there, again, in summer and go hiking.