Awards & Honors
Communication professor and students win MAB awards
Image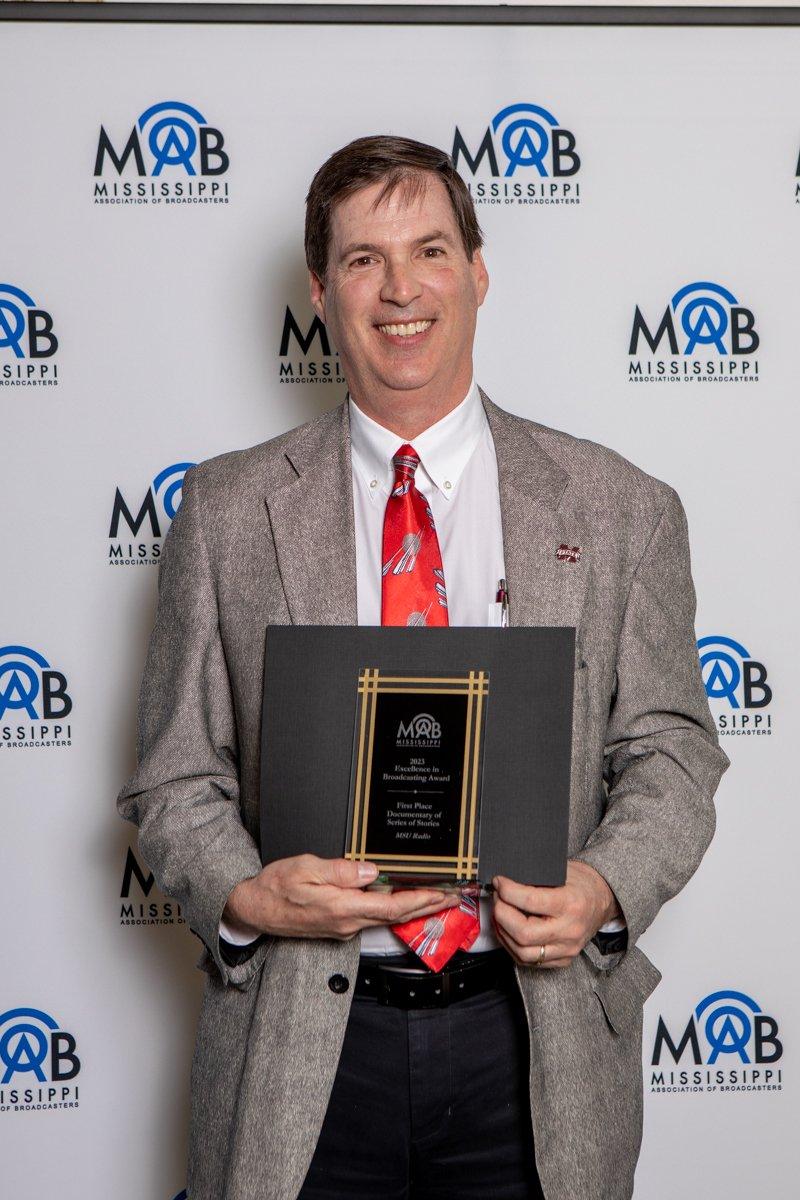 At the Mississippi Association of Broadcasters awards in April, MSU Professor and Head of the Department of Communication Terry Likes won three awards for his creative scholarship. 
Likes won 1st place in the Documentary category for his report, "Where politicians and media laugh: a retrospective of the White House Correspondents' Dinner." This report also earned Likes 3rd place in the Use of Sound category. 
Likes also took 1st place Feature Story, for his report, "Hello, I'm Johnny Cash: His concert and arrest in Starkville impact the legacy for both the singer and the community." 
Both reports aired on WMSV-FM.
At the same event, MSU students won more honors in radio and television than any other college or university in the state, and for the third year in a row, MSU won both the Radio Student Broadcaster of the Year (Jackson Smith) and TV Student Broadcaster of the Year (Eli Thurman). 
Image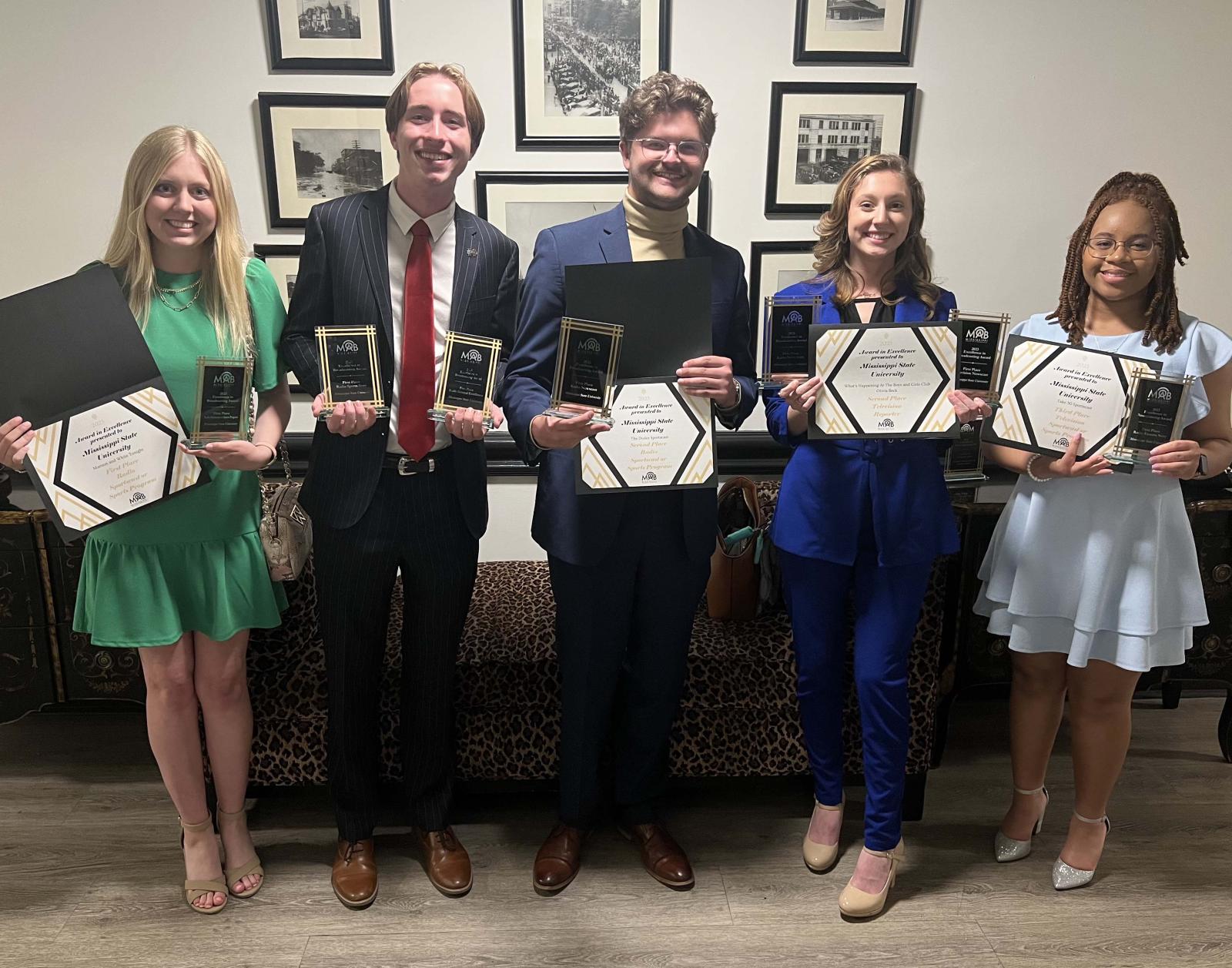 In radio, with student newscasts airing on WMSV-FM and stemming from classes on Radio News Reporting and Podcasting along with Sports Announcing, we had 14 student winners included. View full list of Mississippi Association of Broadcasting student winners in radio.
In television, MSU students in the Department of Communication earned ten accolades for stories airing within the student television newscast, Take 30. Take 30 is part of the Broadcast capstone course which simulates a day in the life of a TV newsroom. We had 12 student winners. View full list of Mississippi Association Broadcasting winners in television.
Students in the meteorology concentration in MSU's Department of Geosciences provide weather for the Take 30 newscasts. Led by geosciences faculty member Lindsey Poe, MSU swept this category. View full list of Broadcast Meteorology winners.